Looking to buy Avalanche in Canada? Below, I cover where and how to buy the Avalanche (AVAX) token easily.
Avalanche, the super-fast, low-cost, smart contract platform widely seen as an Ethereum competitor, has seen the price of its AVAX token rise significantly over the last few months.
Read on to learn how to buy Avalanche on Canadian exchanges, including Newton, CoinSmart, Wealthsimple Crypto, Coinbase, Binance, and others.
How To Buy Avalanche (AVAX) in Canada
To buy the Avalanche coin, you will need to open an account at a cryptocurrency exchange that supports it.
Fund your account with Canadian dollars to buy AVAX directly, or in the case of a platform that offers AVAX -crypto pairs, you can deposit and swap crypto from your external wallet.
Buy Avalanche and transfer it to your hardware or software wallet.
Where To Buy Avalanche in Canada
The best places to buy Avalanche (AVAX) include:
1. Buy Avalanche on CoinSmart
CoinSmart is the top crypto exchange in Canada for a variety of crypto assets including Avalanche, Solana, Uniswap, Polygon, Polkadot, and many others.
You can fund your cryptocurrency exchange account with fiat or crypto coins and begin trading within minutes.
CoinSmart works for both beginners and advanced traders and you get access to real-time market data as well as multiple order types.
When you first sign up here and deposit $200, you receive a $50 bonus.
CoinSmart Crypto Exchange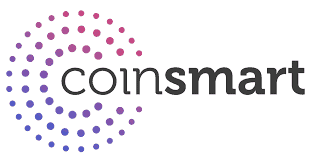 Top crypto exchange in Canada
Great for new & advanced traders
0.20% trading fee
Get a $50 bonus when you deposit $200
2. Buy Avalanche on Newton
Newton is one of the best platforms to buy Avalanche coins and a host of other crypto assets. As of this writing, you can use it to trade 70+ coins and tokens including AVAX.
After creating an account, fund it with CAD fiat and place your order for Avalanche tokens.
Funding methods include Interac e-Transfer, bank wire, and crypto deposits. Trading fees on Newton are included in the price spread and can be up to 2%. There are no fees to deposit or withdraw fiat.
New clients who open an account here and trade Crypto worth $100 or more get a $25 bonus.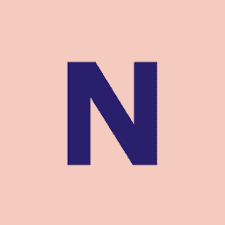 Trade several popular coins
Excellent crypto broker for newbies
Up to 2.20% trading fee
Get a $25 bonus when you trade $100
3. Buy Avalanche on Wealthsimple Crypto
You can buy Avalanche tokens on Wealthsimple Crypto in only a few clicks. This crypto platform is designed with beginners in mind and offers 50+ coins.
To fund your account, send money from your bank account via electronic funds transfer.
It also recently introduced funding via crypto deposits, and you can move crypto off the platform into your external wallet.
Trading fees on Wealthsimple Crypto range between 1.5% and 2%. Fiat deposits and withdrawals are free.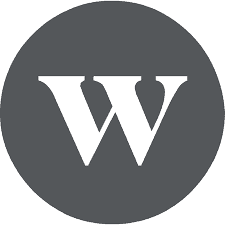 Trade several cryptocurrencies
Excellent trading platform
1.5% to 2% trading fee
Get a $25 bonus when you deposit $200+
4. Buy AVAX on Binance
Binance offers over 300 coins, including Avalanche. It is the world's largest crypto exchange and the most versatile if you are an experienced trader.
That said, Binance is not available to residents of Ontario. Although it recently registered with FINTRAC as a Money Service Business, it remains unclear whether its status in Ontario will change soon.
You can fund your Binance account using a bank transfer, crypto deposits, debit, and credit cards.
If you are looking to trade an AVAX-crypto pair, Binance supports a few (AVAX/USDT, AVAX/BUSD, AVAX/BNB, and AVAX/BTC).
Trading fees on Binance vary depending on your account tier and can be up to 0.10%. You can save 20% on trading commissions when you sign up here.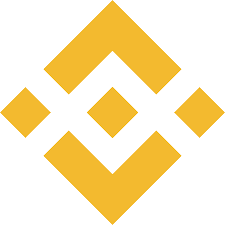 Trade hundreds of popular coins
Best for advanced crypto trading tools
Up to 0.10% trading fee
Get a 20% lifetime trading fee discount
5. Buy Avalanche on NDAX
If you had to ditch Binance last year due to regulatory challenges, NDAX is the Binance alternative you are looking for.
You can use NDAX to trade 30+ coins including Avalanche (AVAX), Solana, Algorand, Compound, The Graph, Fantom, and many others.
It also offers a variety of order types for more experienced crypto traders. You can fund your account using Interac e-Transfer, wire transfer, bank draft, and crypto deposits.
The trading fees are low at 0.20%; fiat and crypto deposits are free, and there is a low fee to withdraw funds.
6. Buy AVAX on Coinbase
Coinbase, the largest U.S. crypto exchange, also supports Avalanche trading. You can fund your account with a wire transfer, debit card, and crypto from your wallet or another exchange.
The trading fees on Coinbase are up to 0.50%, with varying fees for withdrawals and deposits as well.
Methodology:
To choose the best crypto apps in Canada, Savvy New Canadians assesses cryptocurrency exchanges and apps based on their coin offerings, trading and transaction fees, ease of use, access to advanced trading tools, user interface, company reputation, security measures, funding options, and other features. While these crypto trading platforms are some of the top ones on the market, they may not be right for you. Visit the company's websites using the links to read their current terms and conditions before applying.
How To Sell Avalanche in Canada
To sell your AVAX tokens, visit your crypto exchange account and place a sell order.
If you had moved your AVAX holdings offline to a hardware wallet, you would need to transfer them back to the exchange to sell.
That said, some wallets make it possible to sell your crypto assets directly from your dashboard.
What is Avalanche?
Avalanche is an open, programmable smart contracts platform that provides a layer-one blockchain network for building decentralized applications (DApps) and custom private or public blockchains (subnets).
It was launched in 2020 by Ava Labs, founded by Cornell University Professor Emin Gun Sirer.
The Avalanche blockchain uses Proof of Stake (PoS) consensus to secure the network and aims to become the fastest blockchain for smart contracts by having a higher transaction throughput.
To achieve that, Avalanche utilizes three interoperable blockchains, namely:
The Exchange Chain (X-Chain): Uses the Avalanche consensus mechanism to create and exchange the native Avax tokens with other assets on the network.
The Contract Chain (C-Chain): Uses the Avalanche's Snowman consensus, similar to Ethereum Virtual Machine, to host smart contracts and decentralized applications, hence allowing developers to create EVM-compatible DApps.
The Platform Chain (P-Chain): Uses the Snowman mechanism to coordinate network validators as well as create and track subnets.
According to Ava Labs, the Avalanche network can process 4,500 transactions per second vs. Ethereum's 13 transactions per second.
AVAX, Avalanche's native token, facilitates transactions and services on the Avalanche network. It's also used to cover gas fees, and users can stake their Avax tokens to secure the network.
How To Store Avalanche
Looking for where to store your Avalanche tokens?
It is generally recommended to move your digital assets offline to a cold hardware wallet such as Ledger Nano S or Ledger Nano X.
You can also use a web wallet such as the Avalanche wallet or MetaMask.
Regardless of which wallet you use, always keep your private keys safe.
Is Avalanche a Good Investment?
Is AVAX a good investment? It depends on many factors, including the ability of the Ethereum network to significantly lower its high gas fees.
Related:
Disclaimer: Cryptocurrency is a volatile and speculative investment. If you decide to invest, we recommend you do your own research and only commit funds you can afford to lose. The author may own one or more of the crypto assets mentioned in this article.