The BMO Prepaid Mastercard is one of the top prepaid cards in Canada.
It offers the flexibility of a credit card when you pay for purchases online and abroad, and the ease of application that's a key feature for prepaid cards.
This BMO Prepaid Mastercard review covers how it works, fees, limits, how to apply, and alternative cards.
What is the BMO Prepaid Mastercard?
The BMO Prepaid Travel Mastercard is a prepaid card offered by one of Canada's largest banks, the Bank of Montreal.
This card works just like a regular credit card, except you can only spend money you have loaded onto the card.
As a prepaid card, you can't overspend, thus saving you from paying high-interest fees.
As a Mastercard, you can use the BMO Prepaid Card at more than 30 million locations worldwide. This also means that cardholders enjoy Zero Liability protection against fraudulent use.
BMO Prepaid Mastercard
Rewards: N/A.
Welcome offer: N/A.
Interest rates: 0%
Annual fee: $0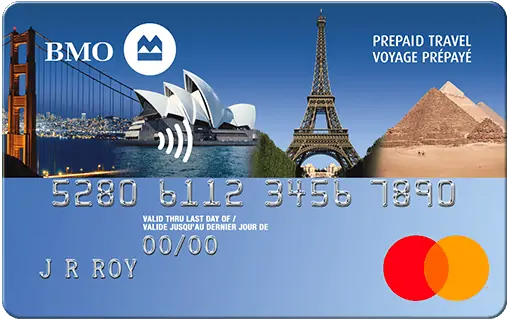 BMO Prepaid Card Benefits and Features
Easy to use: BMO customers can load funds to their cards through online banking and the BMO mobile app.
Globally accepted: You can use this card worldwide like a credit card to make payments and withdrawals.
No interest fees: Since you can only spend money loaded on the card, there are no purchase or cash advance interest rates.
Extended warranty and purchase protection: This card extends the manufacturer's extended warranty for up to one additional year. Items purchased using this card are also protected for some time against theft or accidental damage.
Credit score: Access your free BMO Credit Score (TransUnion) via online banking or the mobile app. The CreditView dashboard also provides access to your credit report and a credit score simulator.
Financial insights: Track your spending using the BMO app and get alerts when transactions are posted to your BMO Prepaid Mastercard.
How To Apply For The BMO Prepaid Mastercard
Unlike applying for a BMO credit card, the requirements for the BMO Prepaid Mastercard are less strict.
You can visit their website to submit an application.
To qualify, you must be at least the age of the majority in your province (i.e. 18 or 19 years old) and not have declared bankruptcy in the last seven years.
After receiving your physical card in the mail, you can activate it by visiting the online activation portal or by calling the number on the card.
How To Load Your Card
You can load funds on the BMO Prepaid Travel Card using the following:
Online or mobile banking
ATM
Telephone banking
You can also load your card using the bill payment feature from a non-BMO bank account. Funds are available within 2-5 business days.
If you need to change your PIN, visit a BMO branch or call 1-800-263-2263.
Related: Best Mastercard Prepaid Cards in Canada.
How To Check Your Balance
Easily check the balance on your prepaid card using your BMO online banking or the mobile app.
You can also check how much you have left using an ATM or by calling 1-800-263-2263.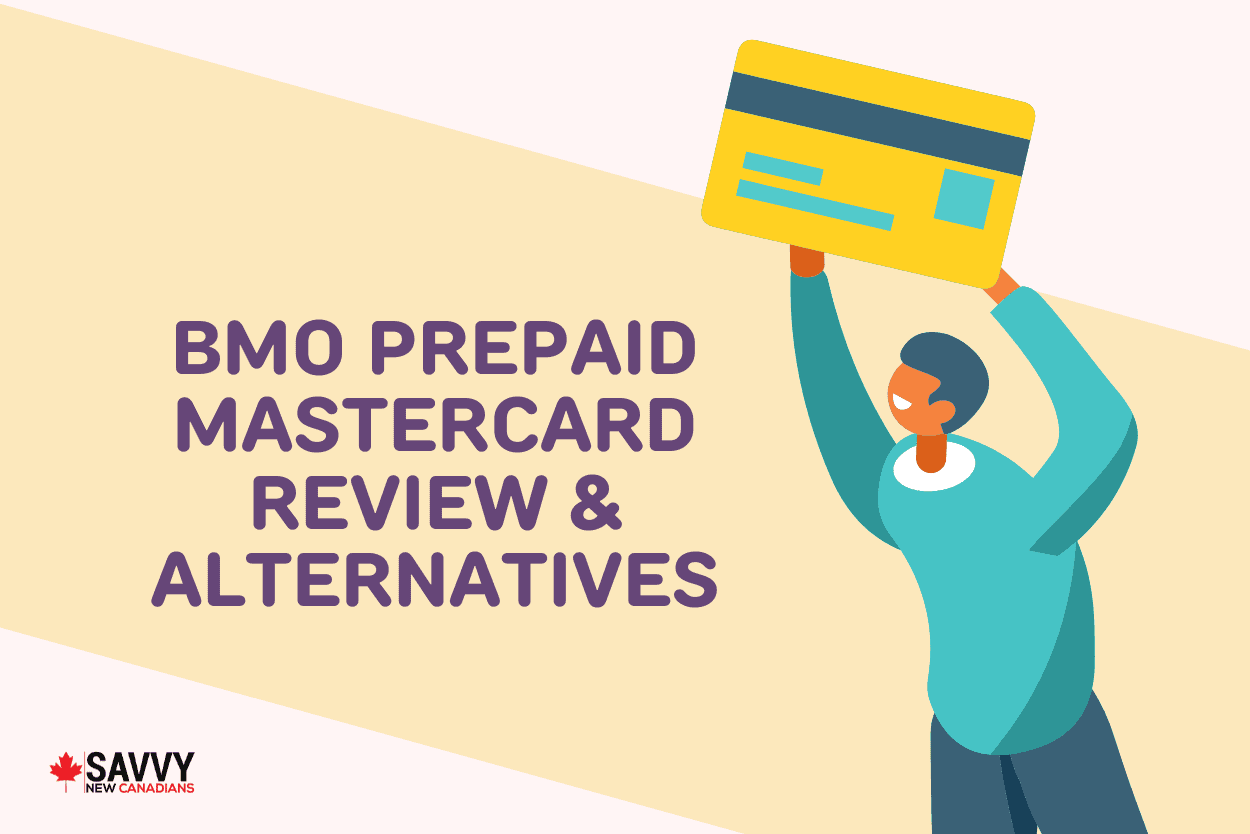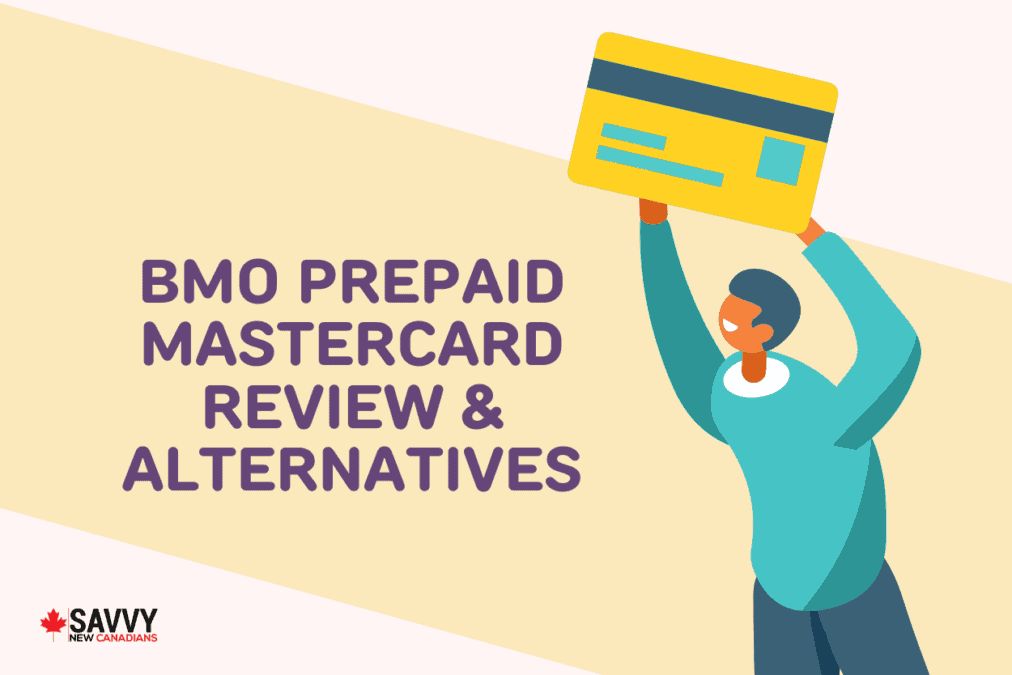 BMO Prepaid Mastercard Fees
The BMO Prepaid Mastercard has a $6.95 annual fee. While this is a low fee, you could waive fees entirely on your prepaid card by opting for the KOHO Prepaid Card instead.
Other fees that may apply include:
Supplemental card: $6.95 each
Dishonoured payment: $40
Foreign currency conversion: 2.50%
Statement request: $5
Card balance refund processing fee (cheque): $10
Card balance refund processing fee (electronic or direct deposit): $3
Cash advance fee: $5
Inactivity fee: $5 per month
BMO Prepaid Mastercard Limits
The minimum load amount for this card is $100. The maximum load amount is $10,000.
If you are sending funds from another financial institution, the maximum amount you can load has to be under $1,000.
Pros of BMO Prepaid Mastercard
The BMO Prepaid Travel Mastercard has a low annual fee.
It is easy to qualify for as you don't need to have a good or excellent credit score.
The card is accepted at millions of locations worldwide, and cardholders enjoy Mastercard's Zero Liability protection.
If you are trying to avoid paying interest on your credit cards, a prepaid card can help achieve this.
Cons of BMO Prepaid Mastercard
Does not improve your credit score because it is not a credit card
It is not a fee-free prepaid card
Your funds are not eligible for protection by the Canada Deposit Insurance Corporation (CDIC)
Does not offer cashback rewards
Cards expire after three years and have to be renewed manually
Alternatives to the BMO Prepaid Mastercard
The following cards can be used in place of the BMO Prepaid Mastercard. They offer rewards and do not have annual fees.
KOHO Prepaid Card
The KOHO Mastercard is the best-prepaid card in Canada. It offers a plethora of benefits, including:
Up to 5% cash back on purchases
Earn a high-interest rate on your savings balance
Automated savings
Physical and virtual cards with compatibility with the popular payment wallets
Free budgeting app
CDIC protection for your funds
Access to a credit building service
No monthly or annual fee, and more
When you sign up for the card here, you get a $20 bonus after making your first purchase.
KOHO Prepaid Mastercard
Rewards: Earn 1% cash back on groceries and transportation; Up to 5% cashback at select partners; Earn interest on your balance*.
Welcome offer: Get a $20 bonus when you load and make your first purchase (use promo code CASHBACK during sign-up).
Interest rate fee: 0%
Annual fee: $0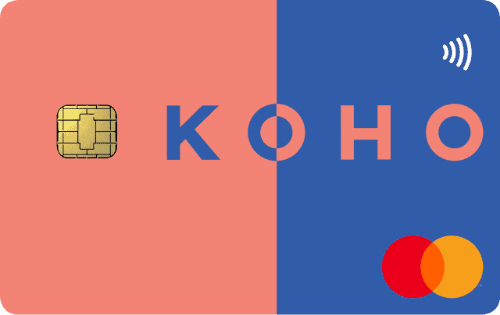 Wealthsimple Cash
The Wealthsimple Cash Visa Prepaid Card is a free prepaid card you can use alongside the free money transfer app, Wealthsimple Cash.
Cardholders earn 1% cash back on all purchases made using the card.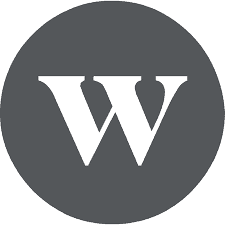 Prepaid Mastercard
1% cash back on all purchases
Free money transfer app
Access to virtual and physical card
STACK Prepaid Mastercard
The STACK Prepaid Mastercard costs $7.99 monthly unless you spend at least $350.
Users earn cash back at select retailers and if they meet the minimum monthly spending requirements ($350/month), FX fees on spending abroad are waived up to a limit.
*Closing down September 11, 2023
Up to $7.99 monthly fee
No FX fees abroad (terms apply)
Unlimited bill payments
BMO Prepaid Mastercard FAQs
Is the BMO Prepaid Mastercard a credit card?
No, the BMO Prepaid Mastercard is not a credit card, and you can't use it to build credit.
How do I renew my BMO Prepaid Mastercard?
Following expiration, you can renew your BMO Prepaid Travel Mastercard by calling BMO at 1-800-263-22
Related: