Emerging blockchain technologies in the cryptocurrency space continue to expand crypto possibilities to completely kick intermediaries, like banks, out of financial transactions.
That's what Decentralized Finance (DeFi) platforms help you achieve. These are decentralized applications (DApps) that use smart contracts to allow users to stake, lend, borrow, and trade cryptocurrencies.
BlockFi is a top example of a DeFi platform that offers interest-bearing accounts, low-interest-rate loans, and a fee-free crypto exchange.
But is BlockFi safe? This BlockFi review takes you through how BlockFi works, BlockFi crypto coins, BlockFi loans, and BlockFi rates and fees so that you can make an informed decision on whether the platform is right for you.
What is BlockFi?
Founded by Zac Prince and Flori Marquez in 2017, BlockFi is a privately held cryptocurrency lending platform that allows crypto holders to stake and lend out their crypto assets to earn interest.
The New Jersey-based company also dabbles as a crypto exchange by offering its users an easy way to buy, sell and trade up to eight cryptocurrencies and four stablecoins.
BlockFi has received backing from top investing firms, including Valar Ventures, Morgan Creek Capital Management, Winklevoss Capital, Galaxy Digital, Coinbase Ventures, Susquehanna Government Products, and more.
The platform manages over $10B in assets from over 1M+ verified users and 350 global institutions and is a good fit for investors looking to bridge the gap between traditional finance and crypto.
How does BlockFi work?
BlockFi is mainly a lending platform that offers portfolio-backed loans to individuals and businesses. Users stake their crypto assets into an interest-bearing account to earn interest.
BlockFi then uses staked funds to advance crypto loans to borrowers at a higher rate than it pays to its crypto holders.
Once you've created and verified your BlockFin account, you can fund your wallet with supported crypto, stablecoins, or USD and purchase any of BlockFi coins of choice.
To earn interest on your crypto holdings, simply open a BlockFi Interest Account (BIA) where you can deposit your coins and earn up to 9.5% BlockFi APY.
You can also use your crypto holdings to obtain portfolio-backed loans instead of liquidating your crypto assets.
BlockFi is available in multiple countries including Canada and the United States.
BlockFi Interest Account and Interest Rates
The BlockFi Interest Account (BIA) is the platform's flagship product and a top option for conservative investors looking for a less-risky way to earn passive income on their crypto assets.
It works like a traditional savings or investment account by allowing users to stake and earn compound interest on eight BlockFi coins. The only difference is that it doesn't offer FDIC insurance or SIPC insurance offered by banks and traditional brokerage accounts.
Instead, crypto assets in your BlockFi account are held and secured by the Gemini Trust company, a crypto custodian regulated by the New York Department of Financial Services.
The BlockFi Interest Account is available worldwide in most countries with a simple and easy registration process following KYC and AML rules.
The account has no hidden fees or minimum balance requirements and allows anytime withdrawals, with one fee-free withdrawal per month.
BlockFi APY varies by crypto coins you hold and fluctuates by market conditions, but you can expect to earn 5x-43x what you would get with most traditional high-interest savings accounts.
Your BlockFi interest is calculated daily and added to your account monthly in a currency of your choice. Below is a rundown of BlockFi interest rates on different BlockFi crypto assets:
Bitcoin: Up to 4.5%
Ethereum: Up to 5%
Litecoin: Up to 4.75%
LINK: Up to 3.5%
Paxos Standard: Up to 9%
PAX Gold: Up to 3.25%
Uniswap: Up to 3.25%
Stablecoins: 9.5% on USDT and 9% on BUSD, USDC, and GUSD
BlockFi Interest Calculator
The BlockFi interest calculator helps you see a rough estimate of how much you can earn on crypto assets before locking them into your BIA.
Simply choose the crypto coin you want to stake, enter the staking amount, and the holding period to get an estimate of interest and total crypto earnings.
BlockFi Crypto Trading and Coins Supported
The BlockFi exchange allows you to buy, sell, and make instant trades on a variety of BlockFi-supported crypto coins at low cost and stake them in your BlockFi account for immediate interest accrual.
You can make fee-free trades with funds held in your BlockFi Interest Account or buy from a bank account via ACH transfer at competitive prices.
BlockFi also supports dollar-cost averaging to allow you to build your crypto portfolio over time and weather market volatility with repeat buys.
Instead of making a one-time purchase, you automate crypto purchases by setting up daily, weekly, or monthly recurring purchases.
The good thing is, your crypto tokens are deposited into your BIA account and start earning interest immediately after purchase.
Below is the list of BlockFi crypto coins and stablecoins:
BTC
ETH
LTC
PAXG
UNI
DAI
LINK
BAT
USDT
USDP
BUSD
GUSD
Open a BlockFi account and fund it with at least $100 to get a $15 bonus.
BlockFi Loans
If a pressing financial need comes up, you don't have to sell your Bitcoin or Ethereum. BlockFi offers crypto-backed loans to its users to reach different financial goals.
You can borrow a BlockFi loan up to 50% of the value of your crypto holdings. To get a loan, simply deposit crypto collateral in Bitcoin, Ethereum, or Litecoin. You can choose to borrow in USD, USDC, or GUSD.
BlockFi rates come in between 4.5% to 9.75% depending on your loan-to-value (LTV) ratio, and a 2% origination fee. You could get funded within the same day your collateral is received.
You can also pay your loan back early as BlockFi doesn't charge any prepayment penalties.
BlockFi Credit Card
The BlockFi credit card is the first Bitcoin rewards credit card. It's a Visa Signature credit card that allows you to earn 1.5% cash back on every purchase you make with the card.
The card doesn't carry annual or foreign transaction fees and has an introductory cash back rate of 3.5% in crypto during your first 3 months of card membership.
Other perks bundled with the BlockFi Visa card include:
2% back in crypto on every purchase when your annual spend hits $50,000
0.25% cash back in bitcoin on all eligible trades
$30 in bitcoin on referrals.
Your cash back rewards are automatically added into your BIA to start accruing interest right away.
An alternative crypto prepaid card is the Crypto.com Visa Card.
BlockFi Fees
BlockFi doesn't charge trading fees when buying or selling supported BlockFi coins on its exchange. Also, users enjoy one fee-free crypto and stablecoin withdrawal per month.
That said, you'll face two types of fees on the BlockFi platform, namely:
BlockFi withdrawal fees
You'll pay withdrawal fees if you need to withdraw funds more than once per month. BlockFi charges a flat withdrawal fee depending on the coins you want to withdraw. Below is a list of BlockFi withdrawal fees:
Bitcoin: 0.00075 BTC
Ethereum: 0.02 ETH
LINK: 0.10 LINK
PAX Gold: 0.015 PAXG
Stablecoins: $10
Litecoin: 0.0025 LTC.
Loan rates and fees
If you take out a BlockFi crypto loan, you'll pay an origination fee of 2% of the loan amount and BlockFi interest rates of 4.5% to 9.75% based on the value of your crypto collateral.
Pros and Cons of BlockFi
Pros
Instant fee-free trades on the BlockFi exchanges
Earn passive income on your crypto assets
No minimum deposits or monthly fees on your BIA
Available worldwide in most countries
Crypto holdings held securely by Gemini
A fully-regulated US-based lending/borrowing platform
BlockFi Visa credit card to earn cash back on purchases
Cons
Only one free withdrawal per month
BIA savings aren't insured against bank failure
APY and APR volatility in a volatile crypto market
Is BlockFi Safe and Legit?
BlockFi is a legit crypto exchange and lending platform based in New Jersey. The company is backed by top investment firms and reputable investors, and it's fully regulated and operated within federal and state regulations.
Though funds on the platform aren't FDIC or SPIC insured, BlockFi does its best to secure your crypto assets and ensure that funds are available when you need them, including:
Crypto assets held by Gemini: Your crypto holdings are held securely in cold storage by Gemini, a fully-regulated state custodian.
Third-party reserves: Maintains third-party cash reserves with Coinbase, BitGo, and Gemini.
Allowlisting feature: A self-service security feature that allows you to ban or restrict withdrawals to a specific address.
Collateral-backed loans: Loans must be backed by up to 50% LTV to minimize risks.
Based on the above information, one can say that BlockFi is a safe and legit platform that complies with government regulation and industry standards to protect users and investors.
BlockFi vs Coinbase
Both BlockFi and Coinbase are U.S.-based crypto exchanges. However, Coinbase is a publicly-traded company, while BlockFi is privately held.
BlockFi is more of a crypto bank offering crypto loans and interest-bearing accounts, while Coinbase offers crypto exchange and brokerage services.
You can trade more than 100 cryptocurrencies on Coinbase, but BlockFi supports only 8. Again, BlockFi doesn't charge trading fees on its exchange, while Coinbase has an expensive, complex fee structure.
BlockFi vs Celsius
Both BlockFi and Celsius are top US-based crypto exchanges and lending platforms that offer interest-bearing accounts.
BlockFi pays out monthly, supports only about 8 cryptocurrencies and one Fiat currency, USD. You're also limited to one free withdrawal per month.
Celsius, on the other hand, pays out weekly, supports over 30 cryptocurrencies and fiat currencies, and has unlimited free withdrawals.
BlockFi vs Nexo
Both BlockFi and Nexo offer crypto interest-bearing accounts at comparable APYs. However, BlockFi is US-based, while Nexo is based in Europe.
Interest on Nexo is compounded daily, while BlockFi compounds interest monthly. Nexo also supports more cryptocurrencies and several fiat currencies.
Depending on your loyalty and NEXO holdings, you'll get up to 5 free withdrawals per month on Nexo. BlockFi allows only one free withdrawal per month.
BlockFi Alternatives
If BlockFi doesn't fit your investment strategy or doesn't support crypto assets you want to invest in, there are other BlockFi alternatives you can look into. The top ones include:
Nexo: Buy, borrow, exchange, and stake over 20+ cryptocurrencies. Earn up to 20% APR paid out daily.
Celsius Network: Buy coins, borrow and transfer funds with no fees. Earn up to 17% yield on crypto paid out weekly. Stake Cell token and get up to 25% more rewards.
Other BlockFi alternatives include Binance, CoinLoan, YouHodler, Hodlanult, Cake DeFi, StableHouse, Lido, Gemini, and Cryptio.
If what you are looking for is a Canadian cryptocurrency exchange to buy and sell crypto assets, you may be better served by the platforms listed below:
Best Crypto Trading Platforms in Canada
CoinSmart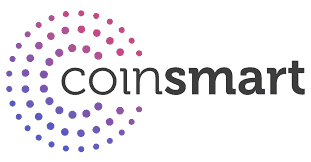 Wealthsimple Crypto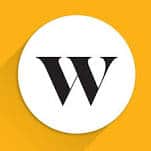 VirgoCX


$50 sign up bonus when you deposit $200
$25 sign up bonus when you deposit $150
$30 sign up bonus when you deposit $100
Best for advanced traders and newbies
Best crypto platform for beginners
Excellent trading platform
BlockFi Referral Code and Bonus
You can earn money through BlockFi promotions by inviting others to sign up for a BlockFi account and BlockFi rewards credit card.
To get your BlockFin referral code, press the Refer a Friend button on the top right of your BlockFi dashboard.
For every friend who registers for an account and deposits $100+ in their BIA account using your BlockFi URL, you both earn $15 in BTC bonus and a $40 BTC bonus for BlockFi Rewards Credit Card sign-ups.
How do I Transfer from Coinbase to BlockFi?
Sign in to your Coinbase account and go to the accounts tab.
Click the Send button to initiate a transfer
You'll be prompted to enter the destination address
From your BlockFi BIA dashboard, click on the Receive/deposit button to access your BlockFi wallet address.
Copy and paste your BIA wallet address into the destination field on Coinbase.
Then input the amount of crypto you want to send
Confirm the transfer and click send
Is BlockFi Available in Canada?
Yes, BlockFi is available worldwide in most countries, including Canada.
BlockFi Review FAQ
How does BlockFi make money?
BlockFi makes money through interest rates on crypto loans, withdrawal fees, spread fees, and premiums from investments into other trusts.
Is BlockFi credit card available in Canada?
As of this writing, the BlockFi Visa Signature credit card is not available in Canada. Here are the crypto credit cards in Canada.
How often does BlockFi pay interest?
BlockFi pays out interest monthly. Thus, your crypto earnings will be added to your BIA account every month.
How do I delete my BlockFi account?
To delete your BlockFi account, send an email to BlockFi customer support requesting them to delete your account.
Who owns BlockFi?
Zac Prince is the founder and CEO of BlockFi, but the company is privately held by several angel investors and private investment firms.
Related:
Disclaimer: Cryptocurrency is a volatile and speculative investment. If you decide to invest, we recommend you do your own research and only commit funds you can afford to lose. The author may own one or more of the crypto assets mentioned in this article.
Summary
BlockFi is a crypto platform that allows users to buy, sell, and earn cryptocurrencies. This BlockFi review covers how it works, fees, interest rates, and whether it is safe.