Bitfinex ranks as the #7 largest crypto exchange on CoinMarketCap. The Bitfinex exchange enables users to trade and invest in over 170+ cryptocurrencies, offers advanced crypto trading & investment features, and is great for experienced traders.
So, is Bitfinex legit?
In this Bitfinex review, I dive into the exchange's top features, supported cryptocurrencies, Bitfinex fees, pros and cons, and more.
What is Bitfinex?
Founded in 2012, Bitfinex is one of the oldest crypto exchanges that puts itself forward as the "home of digital assets trading," offering everything you need to manage your crypto investment.
It is owned and operated by iFinex Inc and is popular for its low trading fees, large trading volume, a wide selection of 170+ cryptocurrencies, and the advanced Bitfinex crypto trading app to enable investors to trade and monitor their positions on the move.
The platform features many trading options, including spot trading, margin trading, margin funding, crypto derivatives, paper trading, securities trading, and DeFi services, spanning crypto staking, and P2P lending/borrowing.
Though there's no Bitfinex trading bot, the platform offers advanced trading and investment features, charting tools, reporting tools, and order types to help traders edge all market situations.
Bitfinex Top Features At a Glance
Widely present: Bitfinex is available globally in many countries, except the US and a few other jurisdictions.
Many crypto assets: The platform has a wide selection of 170+ cryptocurrencies
Top liquidity: The exchange features order books with top liquidity to enable users to exchange coins with minimal slippage.
Advanced trading features: Traders can access advanced order types, charting tools, market statistics, and reporting tools.
Margin trading: Users can access up to 10X leverage
Margin funding: Offers a peer-to-peer platform where users can provide funding to other traders and earn interest on their fiat and digital assets.
Crypto derivatives: Has a derivatives site where users can invest in crypto derivatives to mitigate the volatility of digital tokens.
Paper trading: Newbies can test and perfect their trading strategies with a demo account before investing real funds.
DeFi services: Users can stake and lend their digital assets to earn weekly rewards
Bitfinex Pay: Allows users to send and receive crypto payments with zero processing fees
Low trading fees: The maximum fee is 0.2%, which means you can keep most of your gains
OTC Desk: Allows traders to access liquidity and execute large trades directly with counterparties without going through the public order books.
Related: Best Crypto Trading Apps in Canada.
CoinSmart Crypto Exchange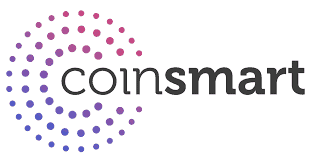 Top crypto exchange in Canada
Great for new & advanced traders
0.20% trading fee
Get a $50 bonus when you deposit $200
Bitfinex KYC and How It Works?
Unlike Binance and Coinbase, Bitifinex does not impose mandatory KYC verification. That means you can sign up for a basic account and start trading anonymously.
But if you want to take advantage of all the trading features and crypto services on the platform, you will have to complete the account verification process by providing the required documents.
There are 4 levels of Bitfinex KYC verification, ranging from Basic, Basic Plus, Intermediate, and Full, and you can go for either of them depending on the trading and investment features you want to access.
Each verification level requires a different set of documents, including an official photo ID, Selfie photo, phone number, proof of address, bank statement, completing a financial questionnaire, and making a KYC declaration.
Basic and Basic Plus verification is instant, while Intermediate and Full verification take 2-3 working days.
Once you sign up and verify your account, you can fund your Bitfinex wallet via bank wire transfer, crypto deposits, or buy crypto instantly with a credit card or debit card through third-party service providers OWNR, Simplex, Mercuryo, and happyCOINS.
Supported payment cards are MasterCard, Visa, and UnionPay.
Bitfinex Supported Cryptocurrencies
Bitfinex supports 170+ cryptocurrencies and is a good place to invest in popular and low-cap crypto tokens.
Below is the Bitfinex crypto list of some of the supported coins:
| | |
| --- | --- |
| BTC | LTC |
| ETH | DOT |
| THETA | LINK |
| TLOS | ADA |
| TRX | SPELL |
| UNI | SOL |
| UTK | ZRX |
| VET | ZMT |
| VELO | ZIL |
| VEE | ZEC |
| WAVES | YFI |
| XLM | XVG |
| XRA | XRP |
The Bitfinex LEO Token
The iFinex ecosystem has its own utility token called the UNU SED LEO that powers the Bitfinex community by allowing Bitfinex users to save money on trading fees.
Holders of the LEO token access trading discounts of 10%,15%, and 25% depending on how much LEO one has on their account, and whether the trading pair is a crypto-to-crypto, crypto-to-stablecoin, or crypto-to-fiat.
Bitfinex Fees
Bitfinex uses a simple, transparent maker-taker fee schedule that varies depending on your 30-day trading volume and LEO token holdings.
Maker fees start at 0.1% and decrease to 0%, while taker fees start at 0.2% and decrease to 0.055%.
Fees are even lower on the derivatives site. Maker fees start at 0.02% and decrease to -0.01%, while taker fees range from 0.06% to 0.035%.
Bitfinex Borrow and Margin Funding fees
Bitfinex Borrow Funding providers and Margin Funding providers incur a fee of 15%-18% of the fees generated by active Bitfinex Borrow loans and active Margin Funding contracts, with a fee discount of up to 5% depending on their LEO token holdings.
Bitfinex deposit/withdrawal fees
Crypto deposits are free, but you will incur Bitfinex crypto withdrawal fees that vary by Coin.
Standard bank wire transfers have a fee of 0.1%, while express bank wires have a fee of 1%, and users can deposit/withdraw a minimum of 60 USD/Euro.
Credit card crypto purchase fees on Bitfinex are also reasonable, but they vary depending on whether you chose Mecuryo, OWNR WALLET, or Simplex as your payment processor.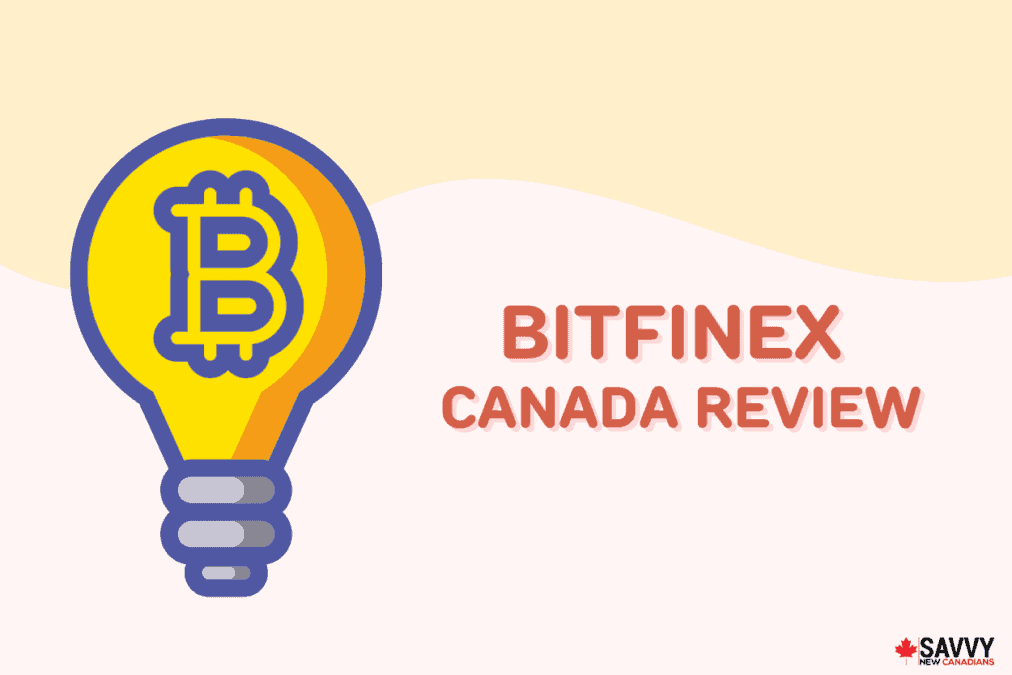 Bitfinex Staking and DeFi Services
Staking and Lending products: Bitfinex allows users to stake and earn weekly interest on their crypto holdings.
It is a yield generating service that allows users to lend their crypto holdings to the Celsius network directly from their Bitfinex wallet to earn interest and staking rewards as high as 16% APY.
Users can stake Tron, EOS, Tezos, Cosmos, Algorand, Solana, Polygon, Cardano, Polkadot, Ethereum, Kusama, and more
Lending Pro: A peer to peer lending market that allows users to provide funds to other traders for margin trading and earn interest on their cryptocurrencies.
Bitfinex Borrow: A peer to peer platform where users can deposit cryptocurrency as collateral to borrow funds from other users.
Bitfinex Pay: Bitfinex Pay allows users to send and receive crypto payments hassle-free and with zero processing fees directly to their wallets.
The payment service supports a wide range of cryptocurrencies, including Bitcoin, USDT, Dogecoin, Ethereum, Litecoin, Polygon, Solana, EURt, and Avalanche.
Bitfinex App
Bitfinex offers a fully functional mobile app that's available for iOS and Android users to help traders to stay connected with the markets and trade on the go.
The app has the full functionality of the Bitfinex web platform and offers all manner of features, including simple and complex order types, margin trading, and an intuitive interface to easily navigate crypto markets from anywhere.
Users can view positions, open orders, trading history, and more, hence gaining full control.
There's also the Bitfinex Reporting App that's available on Windows, Linux, and Mac that offers state-of-the-art professional trading tools to help you manage your positions, measure your trading performance, create tax reports, view average win/loss, and more.
Bitfinex Leaderboard
The Bitfinex Leaderboard lists some of the most profitable traders on Bitfinex, along with their unrealized profit/loss in USD.
Traders have to give their consent to appear on the Leaderboard. Names on the leaderboard are not personally identifiable, which helps to keep the list anonymous.
You can enable your account if you want to see your name on the leaderboard.
Bitfinex Referral Program
Bitfinex has a generous referral program that anyone can join and start earning extra referral income to the tune of 2%, 6%, and 18%.
Simply sign up or sign in to your Bitfinex account and navigate to the Affiliate Dashboard to generate your Bitfinex referral code.
Then share it with others on your website or social media networks. You'll earn up to 18% of the trading fees generated by your referral's trading and margin funding fees.
Pros and Cons of Bitfinex
Pros
A wide selection of popular and low-cap crypto coins and tokens
Low trading and withdrawal fees
Many trading options that cater to different traders
Paper trading to allow crypto newbies to test the platform risk-free
Advanced trading features, charting, and order types
Bitfinex mobile app to stay connected with the markets and trade on the go
Cons
Lengthy account verification process for Intermediate and Full verification
Has a shady history of regulatory issues, government fines, and dishonest practices
Suffered past hacks in May 2015 and August 2016 and users lost money
Is Bitfinex Safe?
Bitfinex has had several incidents where its customers lost money.
While the Bitfinex exchange appears to be generally safe, it is worth noting its checkered history.
That said, having suffered major hacks in the past, the platform has tightened its security measures in recent times, including:
Two-factor authentication (2FA)
Universal 2nd Factor (U2F)
Advanced verification tools, including tracking login data for unusual activity, detecting IP address change, login notification, and more.
99.5% of system funds are stored offline in multi-signature cold wallets.
Withdrawal protection via address whitelist and IP address monitoring to detect unusual user behaviour patterns.
Email encryption with OpenPGP adds an extra layer of privacy and security.
No exchange is 100% safe, and the best way to protect your crypto is to transfer your coins to a non-custodial software or hardware wallet, like Ledger Nano X, Trezor, Trust Wallet, and more.
Bitfinex vs Coinbase
Bitfinex and Coinbase are both popular exchanges that allow users across the globe to trade and invest in 170+ cryptocurrencies.
However, the Bitfinex exchange has lower fees of 0.2% and below, compared to Coinbase's complex and expensive fee schedule of 0.5% and below on Coinbase Pro, and $0.99 to $2.99 for crypto purchases below $200, and up to 3.99% for purchases above $200 on the standard Coinbase platform.
Coinbase is great for US residents, as Bitfinex does not operate there.
Bitfinex vs Binance
Binance is the largest and the most advanced crypto exchange in the world and offers more crypto services and Coins than Bitfinex.
While Bitfinex offers 170+ coins, Binance offers over 350+ cryptocurrencies.
Also, Binance charges lower fees of 0.1% and below, while Bitfinex fees start at 0.2% and below.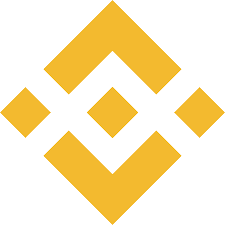 Trade hundreds of popular coins
Best for advanced crypto trading tools
Up to 0.10% trading fee
Get a 20% lifetime trading fee discount
Bitfinex vs Crypto.com
Crypto.com offers a wider selection of 200+ cryptocurrencies, while Bitfinex supports 170+ crypto coins and tokens.
Crypto.com features more crypto services, including a crypto Visa card, and supports up to 20 fiat currencies.
Regarding fees, crypto.com also offers lower fees of 0.1% and below, compared to 0.2% and below charged on Bitfinex.
Bitfinex vs Kraken
Both Kraken and Bitfinex offer almost the same number of cryptocurrencies, 160+.
Kraken fees are higher compared to Bitfinex, ranging from 0.5% to 3.75% when using the Instant Buy feature.
Kraken Pro maker/taker fees start at 0.16%/0.26% vs Bitfinex's 0.1% maker fees and 0.2% taker fees.
Bitfinex vs Bittrex
Bittrex offers a wide selection of 450+ crypto coins vs Bitfinex's 170+ coins.
However, Bittrex has quite expensive fees of 0.35%, which is high compared to maker/taker fees of 0.1%/0.2% on Bitfinex.
Best Crypto Exchange in Canada
CoinSmart is one of the best crypto exchanges in Canada.
The platform offers an instant & automatic account verification process, same-day funding options, a wider selection of 16 cryptocurrencies, flat trading fees of 0.2% per trade, and up to a $50 sign-up bonus.
Others include Bitbuy, Wealthsimple Crypto, NDAX, Newton, and Shakepay.
CoinSmart Crypto Exchange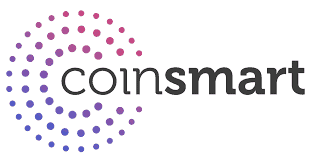 Top crypto exchange in Canada
Great for new & advanced traders
0.20% trading fee
Get a $50 bonus when you deposit $200
Bitfinex Review FAQ
Who owns Bitfinex?
The Bitfinex exchange is owned and operated by iFinex Inc.
How do I withdraw money from Bitfinex?
You can withdraw money from your Bitfinex wallet to your bank account via bank wire transfer in any of the supported fiat currencies, including USD, EUR, GBP, JPY, and CNH.
Is Bitfinex available in the US?
No, Bitfinex is blocked in the US and is not available for use to US residents.