Binance and Coinbase are among the best crypto exchanges in Canada and beyond.
Coinbase is San Francisco-based and allows users to invest in 170+ cryptocurrencies. Binance offers a wide selection of 600+ cryptocurrencies.
In this Binance vs Coinbase comparison, I compare their top features so that you can decide which crypto trading platform is good for you.
What is Binance?
Binance is the largest crypto exchange in the world by trading volume. It was launched in 2017 and is reputed for its low fees and faster transactions.
The Binance exchange is available in most countries and allows users to invest in 600+ cryptocurrencies with over 50+ fiat currencies.
Read the full Binance review or create an account via this link for a 20% lifetime trading fee discount.
What is Coinbase?
Coinbase is the second-largest crypto exchange in the world by trading volume. It was launched in 2012, hence one of the oldest, well-established exchanges to buy crypto.
The Coinbase exchange supports 170+ cryptocurrencies and a few fiat currencies.
Read the full Coinbase review.
Binance vs Coinbase: Top Features Compared
KYC verification
Both Binance and Coibase offer express ID verification. Simply take and submit quality photos of your ID and a selfie video/photo via their mobile apps, or webcam. It only takes a few minutes to hours to get verified.
Once your account is verified, add funds to your wallet and start trading.
Coins supported
Binance offers a wider selection of crypto assets compared to Coinbase. While Coinbase offers about 170+ cryptocurrencies, the Binance crypto list consists of more than 650+ crypto coins and tokens and is a great platform to access and trade low-cap, less-known coins.
Binance also offers leveraged tokens to help users access leverage without the risk of liquidation.
Trading options
Binance offers more trading options than Coinbase. They include Spot trading, Margin trading, Binance Futures, crypto derivatives, swap farming, and P2P trading.
Coinbase, on the other hand, offers only Spot Trading.
Crypto services offered
Binance is a one-stop crypto hub that offers a myriad of crypto services. Besides the different trading options, Binance offers the following crypto services:
Crypto staking and savings accounts via Binance Earn
Crypto loans
Binance Visa Card
Binance Pay
Customized crypto gift cards
There are also other ways to earn money with your crypto via Binance Earn, including Liquid Farming, Binance Pool, BNB vault, Dual Investment, and Binance Launchpad where you can earn or buy new tokens.
Top crypto services on Coinbase are:
Spot trading
Self-hosted crypto wallet
Crypto card to spend your crypto and earn rewards
Coinbase Borrow, where users can borrow cash using Bitcoin as collateral
Payroll crypto services with zero fees
Coinbase Earn, where you can learn and earn crypto
Institutional crypto services
Crypto trading platforms
Both Binance and Coinbase offer web interfaces and crypto trading apps with basic and advanced trading features and charting tools users need to manage their crypto portfolios.
Binance offers several trading platforms. They include:
Buy Crypto: Easily and quickly buy crypto with local currency. Over 50+ fiat currencies are supported.
Binance Convert: Convert crypto-to-crypto with a simple form
Spot Trading: Access advanced trading features/charting tools
Binance Margin trading: Access leverage and advanced trading features
Binance Futures: Access and trade a range of crypto-derivative instruments
P2P platform: Trade directly with other traders at zero fees.
Binance Mobile app: Full-featured crypto trading app to help you trade and manage your portfolio on the go.
Coinbase trading platforms include:
Coinbase: The standard Coinbase platform with a basic buy & sell feature
Coinbase Pro: Offers advanced trading features and charting tools
Coinbase mobile app: Access the market and trade on the go
Binance fees vs Coinbase fees
Binance charges some of the lowest fees in the crypto industry, and it's quite cheap compared to Coinbase's complex and expensive fee schedule.
Binance fees
Binance Spot and Futures trading fees are tiered into 9 levels based on the user's 30-day trading volume and their BNB stake.
Maker Spot Trading fees start at 0.1% and decrease to 0.02%, while taker fees start at 0.1% and decrease to 0.04%, all with an extra 25% discount if you pay using the BNB token.
You pay lower fees when you trade on the futures trading platform. Maker fees start at 0.075% and decrease to 0.015%, while taker fees start at 0.075% and decrease to 0.03%, all with a 10% discount if you pay the fee using the BNB token.
Coinbase fees
Coinbase fees on the standard Coinbase platform vary depending on the crypto amount and the payment method used. You'll pay a flat fee of $0.99-$2.99 for crypto purchases of $10-$200 and 0%-3.99% for crypto purchases of $200 and above. There's also a spread of 0.5%.
Coinbase Pro fees follow a maker-taker fee schedule, where fees vary based on users' 30-day trading volume.
Maker fees start at 0.5% and decrease to 0.02%, while taker fees start at 0.5% and decrease to 0.04%.
NFT marketplace
Both Binance and Coinbase offer an NFT marketplace to allow users to dabble in NFTs and interact with their favourite artists and collectors.
Crypto Visa Card
Binance and Coinbase offer Visa debit crypto cards to allow you to spend your crypto hassle-free.
The Coinbase debit Visa card earns you up to 4% in crypto rewards, while the Binance Visa card earns you up to 8% BNB cashback every time you spend your crypto.
Crypto staking
Coinbase and Binance allow you to stake your crypto to earn staking rewards. However, Binance offers more staking rewards and higher staking rewards than Coinbase.
While Coinbase offers around 6 staking products, Binance supports over 100+ locked staking products and over 10+ DeFi staking products.
P2P trading
Binance offers an advanced P2P trading platform where you can buy/sell any of the crypto tokens supported with local currency with zero fees. The P2P platform supports 100+ payment options.
Binance vs Coinbase: Pros and Cons
Pros
Binance wins the comparison with its low trading fees, fee discounts, a wider crypto selection, many staking products, and multiple interfaces and trading options to accommodate every user's trading experience.
Coinbase stands out with its beginner-friendly interface, where users can buy/sell 150+ crypto assets and educational resources to learn and earn crypto.
Cons
Binance has had regulatory issues, and US residents have to use a different site, Binance.US. Also, the platform is not available in Ontario.
Coinbase's downside is its high trading fees and a convoluted fee structure that is hard to understand.
Is Binance Safe?
Binance is a safe and legit crypto exchange with millions of users in different countries. The largest crypto exchange does its best to protect users' funds.
Top security features on Binance include:
Offline, cold storage of a majority of digital assets
2FA
Whitelisting devices and managing withdrawal addresses
Anti-phishing codes
Security tips and login alerts to enhance security.
Is Coinbase Safe?
Yes, Coinbase is a safe and secure exchange that has been around since 2012, hence one of the top places to trade cryptocurrencies.
To ensure that user's digital assets are secure, Coinbase employs the following security measures:
98% cold storage of assets
Insurance for the 2% crypto assets held in hot wallets
up to $250,000 FDIC insurance for cash balances held in US bank accounts
2FA and private key encryption.
All said, remember that no crypto exchange is 100% secure. They are subject to hacks, bankruptcy, and may halt their operations during extreme market volatility.
Thus, it's advisable to transfer your crypto to a safe, non-custodial wallet where you have total control of your keys.
Binance vs Coinbase Pro: Table Breakdown
| | | |
| --- | --- | --- |
| Feature | Binance | Coinbase |
| Coins supported | 600+ | 170+ |
| Verification process | Express ID verification | Express ID verification |
| Funding options | Bank transfers, credit/debit card purchases, Cash Balance, third-party payments, crypto deposits | Bank account (ACH), Bank Wire, debit/credit card, crypto deposits. |
| Trading fees | 0.1% and below | 0.5% and below |
| Deposit/withdrawal fees | $0-3.5%, with fixed amounts for some currencies. | $0-3.99% depending on the funding method. $10 or $25 for bank wires |
| Trading fee discounts | 25% off or 10% off if you pay with the BNB token. | None |
| Sign up bonus | Get 20% lifetime fee discount | – |
Top Canadian Crypto Exchange
For a Canadian crypto exchange that ticks all the right boxes, you can also look at CoinSmart.
CoinSmart Crypto Exchange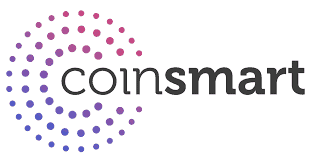 Top crypto exchange in Canada
Great for new & advanced traders
0.20% trading fee
Get a $50 bonus when you deposit $200
Binance vs Coinbase: FAQ
Is Binance better than Coinbase?
Both are great crypto exchanges. However, Binance has lower fees, a wide crypto list, and offers more crypto services and ways to earn money than Coinbase.
Is Binance as safe as Coinbase?
Yes, Binance is a safe crypto exchange, and its security features are comparable to Coinbase.
Who is bigger: Binance or Coinbase?
Binance is bigger than Coinbase in terms of trading volume, supported cryptocurrencies, and other crypto services.
Related:
Disclaimer: Cryptocurrency is a volatile and speculative investment. If you decide to invest, we recommend you do your own research and only commit funds you can afford to lose. The author may own one or more of the crypto assets mentioned in this article.