Water might not be the first thing you think of when discussing long-term investments. We all know it is the essential building block for all life on Earth. With an unlimited and infinite demand, water is the most important commodity in the world.
Investing in water can come in a variety of different sectors. It can be through agriculture, consumer staples, utilities and hydro energy, and even used to operate heavy machinery.
Choosing from a wide range of companies that use water can be difficult, so investing in water-related ETFs might be a safer way to go.
With so many different sectors to choose from, holding a diverse basket of water stocks provides broad exposure to multiple industries. In this article, we will look at the 5 best water ETFs in Canada for 2023.
Best Water ETFs in Canada for 2023
Here are some key facts about this ETF:
The only Canadian ETF on our list is the iShares Global Water Index ETF. This fund has a medium risk rating and is available to Canadians in all registered and non-registered accounts.
This iShares water ETF holds 44 different global companies that operate in sectors such as utilities, infrastructure, and water equipment.
The top three holdings in CWW are American Water Works Inc (AWK), Xylem Inc (XYL), and Essential Utiltiies Inc (WTRG). A total of 55.83% of the holdings in CWW are American companies.
2. Invesco Water Resources ETF
Here are some key facts about this ETF:
The Invesco Water Resources ETF is the first of two Invesco Water ETFs on our list. This fund seeks to replicate the NASDAQ QMX US Water Index, net of expenses.
As for the sector breakdown, PHO has a 29.8% allocation to machinery, a 16.4% allocation to water utilities, and an 11.5% allocation to life sciences tools and services.
The top holdings in PHO are Ecolab Inc (ECL), Roper Technologies Inc (ROP), and Xylem Inc (XYL). These three stocks account for nearly 25% of the weighted allocation in PHO.
3. First Trust Water ETF
Here are some key facts about this ETF:4.
The First Trust Water ETF focuses on companies that operate in the potable and wastewater industries. It holds 36 stocks from various regions around the world, with a minimum market capitalization of $922 million and a maximum market capitalization of $183.76 billion. As of March 31st, 2023, the median market cap for stocks in the fund was $5.69 billion.
In terms of sector allocation, more than 50% of the stocks held in FIW are industrial companies. The top three stocks are American Water Works Company (AWK), Ecolab Inc (ECL), and Essential Utilities Inc (WTRG).
4. Global X Clean Water ETF
Here are some key facts about this ETF:
The Global X Clean Water ETF is a relatively new one, having only been established in 2021. As it stands, there is only $8.36 million in assets under management, making this the smallest ETF on our list.
This fund seeks to invest in companies that are involved in the advancement and production of clean water. The top stocks are familiar ones across our list of the best water ETFs: Ecolab Inc (ECL), American Water Works Company (AWK), and Xylem Inc (XYL).
5. Invesco S&P Global Water Index ETF
Here are some key facts about this ETF:
This is the second Invesco water ETF on our list and the smaller of the two. It seeks to track the S&P Global Water Index.
The Invesco S&P Global Water Index ETF holds 52 companies, of which 56.87% are American and 51.01% are in the industrial sector. The top holdings are American Water Works Company (AWK), Xylem Inc (XYL), and Essential Utilities Inc (WTRG).
How To Buy Water ETFs in Canada in 2023
These Water ETFs are available at most brokerages in Canada as they trade on the TSX or an American exchange. When buying the best global water ETF, consider using a discount brokerage like Wealthsimple or Questrade to save on commissions.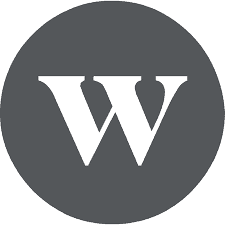 Trade stocks and ETFs for free
Best trading platform for beginners
Deposit $200+ to get a $25 cash bonus
Transfer fees waived up to $150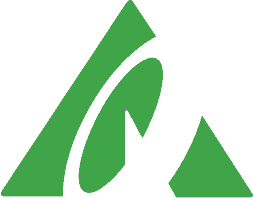 Trade stocks, ETFs, options, etc.
Low and competitive trading fees
Top platform for advanced traders
Get $50 trade credit with $1,000 funding
What are Water ETFs?
Water ETFs are funds that invest in companies whose operations include producing or providing water or water-related services.
It is an excellent way for socially responsible investors to invest in stocks that create clean water or use hydroelectric power as a clean energy source.
Most water-related ETFs hold companies worldwide, providing investors with global exposure to the industry.
How to Choose Water ETFs in Canada
Choosing water ETFs in Canada can be an interesting exercise. Many of the funds hold similar stocks as you saw from our list.
Focusing on specific industries is one way to choose a different water ETF. For example, if you have more interest in clean water companies rather than industrial ones, invest in a fund like the Global X Clean Water ETF.
Since distributions aren't a key component of water ETFs, looking at performance history and expense ratios is a better way to choose between funds.
Best Water Stocks in Canada
Downsides of Water ETFs
There are some downsides to investing in water ETFs in Canada. First, as you saw from this list, many of these ETFs hold the same few stocks. There is not a wide range of different water companies to invest in on the TSX.
Since there is a lack of Canadian water stocks, most ETFs build a global fund. This includes foreign stocks, which are great for exposure but can lead to higher management fees and expense ratios.
Water-related ETFs do not pay out high distribution yields, which means you rely on capital appreciation of the underlying stocks to return gains.
Are Water ETFs a Good Investment?
At the end of the movie The Big Short, Michael Burry took the fortune he made and invested it into water companies. While you might not have the same conviction as Burry did, the idea of investing in the world's most important natural resource should be intriguing.
Water ETFs hold global water-related companies in one convenient fund. Canadian investors will find water ETFs provide better exposure to the industry than choosing individual water stocks that trade on the TSX.
Methodology for Choosing Water ETFs
Choosing the best water ETF in Canada starts with comparing the MER of each fund. The less you pay in fees, the more gains you get to keep over the long run.
Since many of the holdings will be similar, look for a more balanced approach to sector allocations. This way, you will not end up with a 50% allocation in the ETF to four or five stocks from the heaviest-weighted sector.