I recently opened a US Dollar account in Canada to accept the US currency payments I get from my blogging business.
I initially experimented with accepting U.S. funds through PayPal. When I needed to pay for services in USD and they had PayPal as an option, it was easy to make direct payments in USD and save on the 2.5% foreign transaction fee that would otherwise be charged by my credit cards.
However, there was a problem with accessing U.S. funds for use elsewhere. When I transferred the money from PayPal to my Canadian chequing account, it was automatically converted to Canadian dollars at an exchange rate that was ridiculous at best.
So, I started looking at the various options available to me:
Open a U.S. Dollar Bank account (chequing or savings) in Canada. This would make it easy to receive and keep USD. I would not need to convert U.S. Dollars to CAD unless required, and then I could exchange my money utilizing third-party FX companies with friendlier exchange rates.
Get a U.S. Dollar Credit Card. This would save me on the 2.5% or more in foreign currency conversion fees when I have to pay in USD. However, these usually come with a hefty annual fee. Alternatively, I could also use a no-FX markup Canadian credit card and only worry about the exchange rate set by Visa or Mastercard.
Open a U.S. Dollar Bank account at a U.S. Bank. This option would make it easy to transfer USD from PayPal without incurring losses due to the exchange rate. With a U.S. address, a U.S. dollar account at a bank resident in the U.S. also makes it easier to conduct some transactions, particularly if you are a Canadian snowbird who lives part of the year in the U.S., owns a property in the U.S., or who often needs to write U.S. dollar cheques.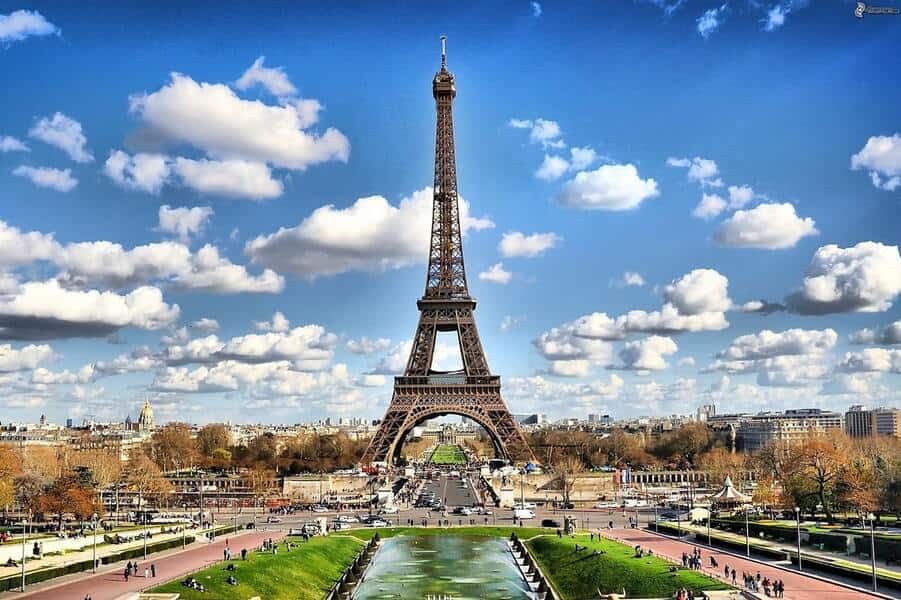 Best U.S. Dollar Accounts in Canada
I finally went with a USD account at a Canadian bank. These were the Canadian banks I researched before making a choice and they offer U.S.-denominated accounts that have different pros and cons.
The U.S. dollar chequing and savings accounts did not appear to be much different as some offered to pay interest on your balances and transaction fees applied subject to certain conditions.
1. TD Canada Trust US Dollar Accounts
TD Bank offers two U.S. dollar accounts:
TD U.S. Daily Interest Chequing Account: This account has no monthly account fee and pays interest on balances of $1,000 or more. There is a transaction fee of $1.25, however, you pay no transaction fees if you keep a minimum of $1,500 balance in your account at the end of the month. This account pays interest up to 0.01% on your balance.
TD Borderless Plan: This account comes with a monthly $4.95 USD fee and unlimited free transactions. If your balance at month's end is $3,000 or more, the monthly fee is waived.
You can also pair these accounts with the TD U.S. Dollar Visa Card which comes with a $39 U.S. annual fee (this fee is waived if you open a Borderless Plan account).
TD U.S. bank accounts can easily be opened online or in-branch.
2. Royal Bank of Canada US Dollar Accounts
RBC has two main U.S. dollar accounts:
RBC U.S. Personal Account: This comes with a $2 monthly account fee that includes 6 free debit transactions per month and $1.25 per transaction after. Personalized cheques, bank drafts, and overdraft protection are available at a fee. There is no minimum balance requirement.
RBC U.S. High-Interest Savings Account: This account has no monthly fees and comes with 1 free transaction per month. Thereafter, a $3.00 fee applies per transaction. Cheques are not allowed. You can earn up to 0.25% interest on your account balance.
You can open either of these accounts online or by going into an RBC branch. They can also be paired with RBC's U.S. dollar credit card i.e. the U.S. Dollar Visa Gold at a $65 annual fee.
3. Bank of Montreal US Dollar Accounts
BMO has two main U.S. dollar accounts:
BMO U.S. Dollar Chequing Account: The cost of this account depends on whether you already pay monthly fees on any other BMO account. If so, this U.S. chequing account has a $0 monthly fee. The minimum account fee at BMO is $4 and comes with 12 free transactions across all your accounts. A $1.25 fee applies to any transactions exceeding 12 free ones.
BMO U.S. Dollar Savings Account: You earn 0.05% on your balance. This account is similar to their U.S. chequing in that there is no monthly fee if you already own another BMO account. The minimum monthly fee payable across all your accounts is $4 and comes with 12 free transactions and $1.25 per transaction after.
Seniors over age 60 do not pay the $4 monthly fee.
4. EQ Bank US Dollar Account
EQ Bank recently introduced its U.S. dollar savings account, an addition to its wildly popular Savings Plus CAD Account that pays one of the best interest rates in Canada.
EQ Bank U.S. Dollar Savings Account: This no-fee account offers a 1.25%* interest rate on every dollar. You can transfer CAD or USD to the account from a linked Canadian institution (no fees).
If you are sending USD to the United States or elsewhere, you can do so using Wise directly from your account and pay a very competitive fee.
To open an account, you must first get a free Savings Plus Account. Thereafter, you can sign up for the US dollar account from your dashboard.
This account is great for freelancers who already have a USD account and are looking to grow the excess USD funds at their disposal.
5. CIBC US Dollar Account
CIBC offers only one U.S. account:
CIBC US$ Personal Account: It offers a 0.25% interest rate on your balance (no minimum requirement) and has no monthly account fees. However, you pay 0.75 USD for all transactions. This account allows you to write U.S. dollar cheques and withdraw USD from any CIBC branch or their U.S. currency ATMs in Canada.
You can combine this account with the CIBC U.S. Dollar Aventura Gold Visa card which has a $35 annual fee. Accounts can be opened online or by stepping into one of their branches.
6. National Bank of Canada US Dollar Account
They offer only one USD account:
USD Progress Account: There is no monthly fee and you earn 0.01% interest on account balances of $5,000 or more and 0.10% on balances exceeding $10,000.
A $2 USD fee is applicable for automated bill payments. Personalized cheques, bank drafts, and overdraft protection are also available at a fee. To open an account, you will need to visit a branch unless you already have another account with the bank.
7. Scotiabank US Dollar Account
Similar to the National Bank, Scotiabank offers only one U.S.account:
Scotia U.S. Dollar Daily Interest Account: This account comes with a $1 monthly fee and you get 2 free debit transactions per month and $1.25 per transaction after. The monthly is waived if you keep a $200 USD minimum balance or if you are a senior who is age 60 or over.
The interest rate earned on your balance depends on your account balance (tiered) and is up to 0.05%. You can open an account in person or by phone at 1-800-747-3208.
8. Tangerine US Dollar Account
Tangerine Bank which is known for being one of the best high-interest savings and free chequing accounts in Canada, also offers one U.S. dollar account.
Tangerine US Dollar Savings Account: This account has no monthly fee and offers a 0.10% interest rate on all balances and with no minimum balance requirement. You also get free unlimited transactions.
To open an account, check-in at one of their pop-up locations, cafes, or kiosks. Alternatively, you can simply open it online.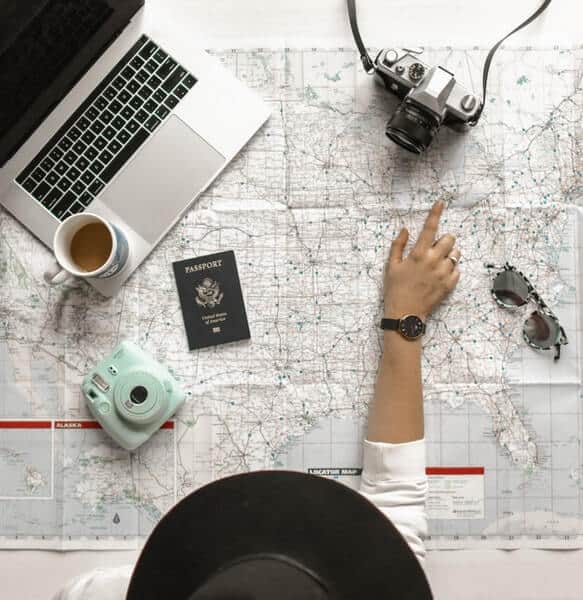 Which U.S. Dollar Account Did I Choose?
I initially chose the TD USD Daily Interest Chequing Account because:
It has no monthly fees.
Pays interest on balances of $1,000 or more.
It waives the $1.25 transaction fee with a minimum balance of $1,500 which is a reasonable amount for my intended use.
I have other accounts with TD and opening a USD account online via their EasyWeb platform took me about 2-3 minutes.
I later added the TD U.S. Dollar Visa after switching my TD USD chequing to the Borderless Plan. This plan waives the monthly fee and the $39 annual fee on the credit card when you keep a minimum balance.
2022 Update: I now use Wise for my business as well and use it to pay some freelancers abroad. It saves me money in transfer fees and the folks on the receiving end can be sure they will get 100% of the amount being sent. I provide further details below.
USD Accounts in Canada vs. USD Accounts in the United States
When I was researching how to decrease my U.S. Dollar exposure to unfavourable exchange rates, one of the options I looked at was opening an account at a U.S.-based bank.
Some of the big Canadian banks like CIBC, TD, and RBC have divisions/branches in the U.S. that allow for 'seamless' cross-border banking.
CIBC Bank USA
CIBC Bank USA Smart Account: It automatically links to your Canadian CIBC Online Banking profile. You get a CIBC Bank USA debit card, can write USD checks, pay bills in U.S. dollars to U.S. billers, have free access to multiple ATMs in the States, and can receive U.S. payroll deposits. You do not need a U.S. address or SSN to open an account.
RBC Bank USA
Similar to CIBC, the U.S.-based branches of RBC allow Canadians to open an account without needing to have a U.S. address or SSN. Your U.S. account syncs with RBC Online Banking and gives you access to over 50,000 free ATMs in the U.S. RBC's cross-border offerings include:
Direct Banking: Annual fee of $39.50 or $3.95 per month. You get 10 free debits per month and $1.00 per transaction after.
Premium Checking: $99.95 annual fee (or $9.95 per month) and unlimited transactions.
TD Convenience Checking
This account has a $15 monthly fee which can be waived if you keep a minimum daily balance of $100.
BMO Harris US
You can open the following accounts: Smart Money Account, Smart Advantage Account, and Premier Account.
Opening a USD account located in the U.S. comes with a few advantages and disadvantages.
Advantages
Easier to pay your bills in the U.S.
You can build a U.S. credit history
Save on foreign transaction costs
Easily transfer U.S. PayPal funds to your account
Disadvantages
Opening an account can be cumbersome
You can't conveniently go into the branch if you need to while in Canada
Interest earned on your account may trigger taxes payable in the U.S.
One more additional bank account and headache to deal with
An Additional USD Account Option For Canadians
One other US Dollar account available to Canadians is through Wise (formerly TransferWise).
I came across the company's multi-currency account (formerly Borderless Account) while looking for low-fee USD options and it looks really interesting. When you open an account with Wise Borderless account, you can receive money from multiple countries with zero fees. You get a:
US account number and routing number
British account number and sort code
European IBAN
Australian account number and BSB code
New Zealand account number
Singapore account number
Canadian dollar account number
Turkish lira IBAN
Romanian Lei account number and code
Hungarian forint account number
You can hold over 50 different currencies in your borderless account and switch between them as required to send, get paid, spend money, and avoid having to pay FX fees. The account also gives you access to a real mid-market exchange rate that significantly beats what your bank offers.
More recently, Wise now offers a debit card to Canadian users that connects directly to your multi-currency account.
While I ended up choosing TD for my USD banking needs, the $0 monthly account fees offered by Transferwise are worth checking out. Learn about Transferwise's promotion here if you are sending money.
Related Posts:
BONUS
If all you are looking to do is to infrequently send money abroad in different currencies and at a great rate, the online Canadian bank, Simplii Financial's, Global Money Transfer is another option to look at. This service allows you to send money with no transfer fees to over 60 countries in 1-3 business days.
You can also order more than 65 currencies using their Foreign Cash Service. The funds are delivered to your house or you can pick them up at the nearest Canada Post office. For both services, you receive up to a $50 bonus when you first use them.