While many investors have exposure to assets like gold in our portfolios, there is a strong argument to add exposure to silver as well.
Investing in precious metals has long been seen as a safe haven and hedge against inflation and market volatility.
Given the strong presence of commodities and mining stocks on the TSX, Canadian investors have a long list of silver stocks to add to their portfolios.
In this article, I will cover my picks for the top 5 Canadian silver stocks to consider in September 2023.
Why You May Want to Consider Investing in Silver
Silver stocks can offer great stability for your investments, even if they aren't as popular as gold stocks.
There are plenty of different ways to invest in silver. These assets include silver stocks, silver ETFs, physical silver bullion, and silver futures contracts.
For this article, I'll focus on silver stocks, which generally refer to silver mining companies or silver streaming companies.
Silver mining stocks are for companies that engage in the exploration, mining, and production of physical silver. Meanwhile, silver streaming companies provide capital to silver mining companies and a right to purchase that physical silver directly from them.
Here is the list of the five best Canadian silver stocks I will be discussing in this article:
Please note that all stats and figures are accurate as of September 2022.
Best Silver Stocks To Buy in Canada 2023
1. Wheaton Precious Metals
Here are some key facts for Wheaton Precious Metals stock:
Ticker Symbol: TSE:WPM
Market Capitalization: $19.5 billion
52-Week Trading Range: $39.05 – $65.45
Dividend Yield: 1.80%
One Year Return: -18.07%
Wheaton Precious Metals is one of the largest silver companies in Canada and is triple-listed on the TSX, the NYSE, and the LSE in the United Kingdom.
This company is a precious metals streamer for both gold and silver. It partners with some of Canada's largest silver mining companies, including First Majestic Silver Corp and Pan American Silver Corp. Its gold mining partners include Barrick Gold, Newmont Corp, and Glencore plc.
Operating in the silver and gold industries brings predictable high-profit margins and cash flow. This allows Wheaton to pay out a solid quarterly dividend to its shareholders, which is composed of a floor dividend yield plus 30% of the average cash flow from the previous four quarters.
2. Pan American Silver Corp
Here are some key facts for Pan American Silver Corp stock:
Ticker Symbol: TSE:PAAS
Market Capitalization: $4.5 billion
52-Week Trading Range: $18.94 – $38.51
Dividend Yield: 2.43%
One Year Return: -30.89%
Pan American Silver Corp is one of the world's largest silver mining producers. It is based out of Vancouver, BC, but most of its mining operations are in Latin America.
This company operates eight full-time mining projects, with 44% of its revenues coming from Peru, 29% from Mexico, 15% from Canada, 7% from Argentina, and 5% from Bolivia. It holds over 514.9 Mozs of physical silver in its reserves and 3.6Mozs of gold.
Despite the name Pan American Silver Corp, the company saw 60% of its 2021 revenue from gold. In 2022, 49% of its physical precious metal reserves are in silver, with additional exposure to gold, copper, zinc, and lead.
Pan American has a strong management team, a diversified portfolio of assets, and high cash flow that allows it to pay out a generous quarterly dividend to shareholders.
3. First Majestic Silver Corp
Here are some key facts for First Majestic Silver stock:
Ticker Symbol: TSE:FR
Market Capitalization: $2.76 billion
52-Week Trading Range: $8.12 – $18.41
Dividend Yield: 0.30%
One Year Return: -31.54%
First Majestic Silver is a Canadian-based silver mining company that operates primarily in Mexico and the United States. The stock is dual-listed on the TSX and the NYSE under the ticker AG.
Its primary operations are in Mexico, the world's largest market for raw silver production. It currently has four mines in operation and four projects in production, which will boost its production over the next few years.
The stock has about 40% ownership by major institutional investors, including several ETF companies like Vanguard and Blackrock.
4. MAG Silver Corp
Here are some key facts for MAG Silver Corp stock:
Ticker Symbol: TSE:MAG
Market Capitalization: $1.6 billion
52-Week Trading Range: $13.60 – $26.94
Dividend Yield: N/A
OnSie Year Return: -22.87%
MAG Silver Corp is a Vancouver-based silver mining company dual-listed on the TSX and the NYSEAMERICAN exchange in the United States.
This company identifies itself as an emerging Tier 1 Silver Producer. This is because MAG has only explored about 5% of its total property in the Fresnillo Silver District in Mexico.
Regarding its future outlook, MAG has a strong balance sheet with no debts and a solid cash position. MAG is also diversified with operations that include a new exploration project in Utah and a recently acquired project in the Abitibi region of Canada.
5. Fortuna Silver Mines Inc
Here are some key facts for Fortuna Silver Mines stock:
Ticker Symbol: TSE:FVI
Market Capitalization: $929 million
52-Week Trading Range: $2.86 – $6.94
Dividend Yield: N/A
One Year Return: -39.66%
Fortuna Silver Mines is a Vancouver-based silver miner that operates primarily in Latin American regions like Mexico, Argentina, and Peru. The stock is dual-listed on the TSX and the NYSE under the ticker FSM.
This is the smallest silver mining company on my list by market capitalization. Still, it has an established portfolio of projects, including gold mining in Burkina Faso in Africa. It has shown steady year-over-year silver, lead, and zinc production growth.
As for the future, Fortuna has at least five different projects in the exploration phase, which means it will almost certainly expand its portfolio in the near future. It has a strong free cash flow position but does not yet pay a quarterly dividend to shareholders.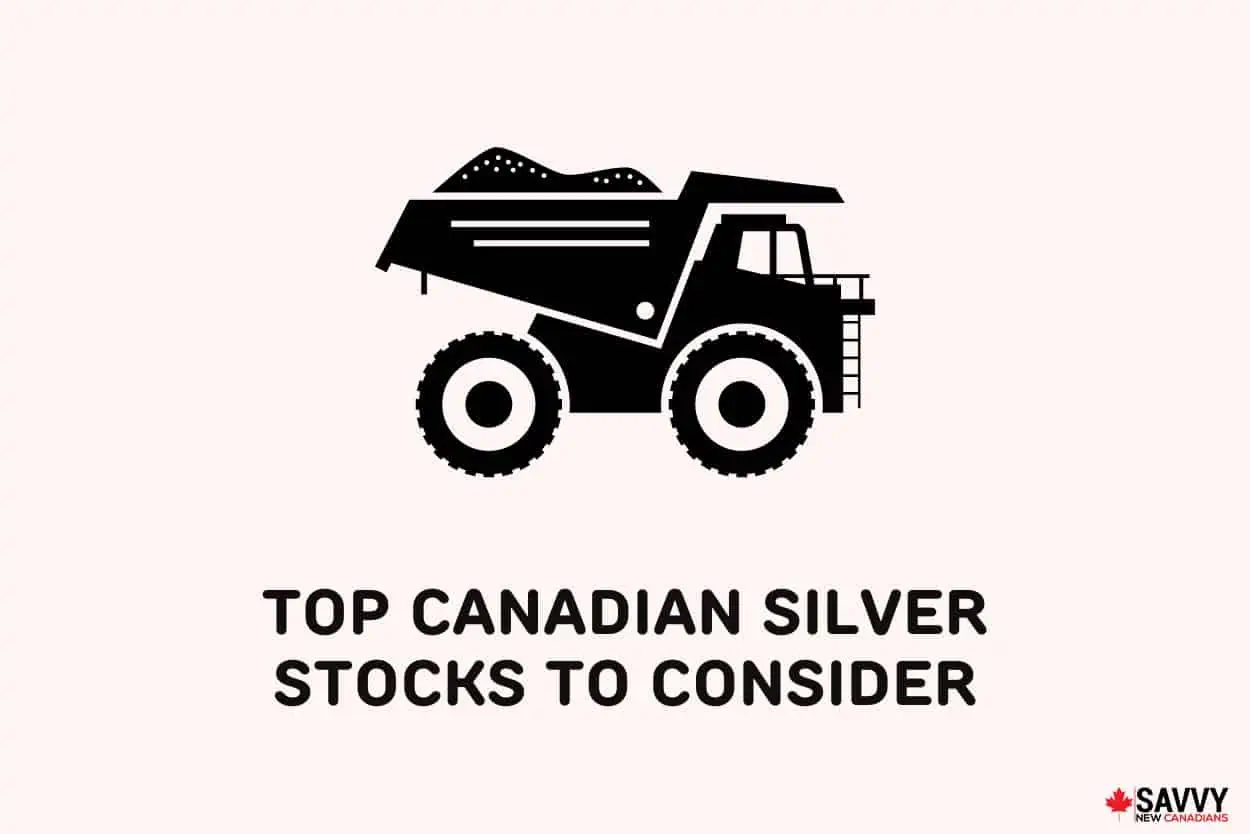 How To Buy Silver Stocks in Canada
Interested in investing in the best silver stocks in Canada? Luckily, all of these TSX silver stocks are available at Canadian brokerages.
I like to use low-cost or commission-free brokerages to save on trading fees. Here are the steps I would follow to buy silver stocks or any other stock:
Open up an account at a preferred Canadian discount brokerage
Transfer in fees to begin buying Canadian silver stocks
Research the top Canadian silver stocks in 2023
Purchase shares and add them to my investment account
Hold these silver stocks as a part of my diversified equities portfolio for the long-term
Some of the best trading platforms in Canada include:
Best Brokerages in Canada
Wealthsimple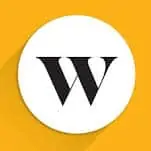 Questrade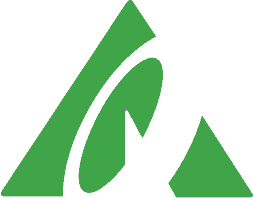 Qtrade

$25 sign up cash bonus with $150+ deposit
$0 trading commission for stock and ETF trades
$0 ETF purchases; $4.95-$9.95 for stock trades
100+ free ETFs; $6.95-$8.75 for ETF/stock trades
Available on all devices and great for beginners
Offers other securities incl. FX and bonds
Excellent customer support
Are Silver Stocks a Good Investment?
SIlver stocks make for an excellent addition to your portfolio, particularly for Canadian investors who reap the rewards of living in such a resource-rich country.
Investing in precious metals adds stability to your investments and provides a nice hedge against inflation.
While silver stocks typically aren't as popular as gold stocks, many industries use more silver these days, including electric vehicles and renewable energy infrastructure.
With that being said, this article on the top Canadian silver stocks should not be used as financial advice and only as a starting point for researching these companies.
Downsides of Investing in Silver Stocks
As with most commodities, silver stocks will see their performance based on the market price for silver bullion.
If demand for silver suddenly falls, so will the price of silver mining companies. This is one reason why silver stocks do not trade according to the broader market performance.
Best Canadian Silver ETFs
Having trouble deciding on one or two particular silver stocks? Check out my list of the five best Canadian silver ETFs to look at instead:
iShares Silver Bullion ETF (TSE:SVR)
Horizons Silver ETF (TSE:HUZ)
Purpose Silver Bullion Trust ETF (TSE:SBT)
iShares Silver Trust (NYSEARCA:SLV)
Abrdn Physical Silver Shares ETF (NYSEARCA:SIVR)
Conclusion
Silver is often seen as the younger sibling to gold, and it is treated that way in the financial markets.
But many industries are seeing a rise in demand for silver, which should positively affect the price over the long term.
Adding silver stocks to your portfolio adds precious metals diversity and stability against inflation and market volatility. I prefer to buy my top Canadian silver stocks from one of Canada's top discount brokerages.
Related: Best Commodity ETFs in Canada.