As investors, many of us have been taught to buy and hold our investments for the long term. While there will always be examples of short-term market volatility if you zoom out, the market tends to rise in value over time.
But there is also a large class of assets referred to as short-term investments that Canadian investors can take advantage of. These are often considered safe investments, but at the same time, they are also short-term investment options with 'high' returns.
By definition, short-term investments are considered to be easily liquidated and are only meant to be held for a few years. 
A good time to use a short-term investment is when long-term assets, like stocks, are volatile. You can park your cash in a short-term, interest-earning asset and avoid losing sleep over a turbulent stock market. 
Another benefit of using a short-term investment: it is easy to access your cash. There are plenty of options for short-term investments for 3 or 6 months that can still provide a nice return.
If you know you will need that cash soon, find a short-term investment asset that isn't locked in for an extended period.
Of course, there are downfalls to short-term investments as well. Given the short-term nature of these assets, the return is nowhere near as high. This is a part of the risk/return factor of short-term investments: they have a lower risk and may provide much lower returns than higher-risk assets. 
Our list of the best short-term investments in Canada provides a wide range of options for you to consider. 
Best Short-Term Investments in Canada
1. High-Interest Savings Accounts (HISA)
The simplest form of a short-term investment is something that everyone who already has a bank account should have access to. A high-interest savings account is a step up from your normal savings account. It offers a higher interest rate that allows you to earn more on the money you have sitting in cash.
In Canada, the average high-interest savings account will pay between 1-2% annually. Some banks will offer a much higher rate, like EQ Bank, and some will offer a promotional rate for a set period.
Note that there are some restrictions with HISAs, like a minimum and maximum balance, as well as some geographical exclusions depending on the bank. 
A HISA is about as liquid as a short-term investment can be. The risk is minimal, but so is the return.
The major downside to most HISA accounts is that the interest rate typically does not even meet the inflation rate in the economy. If you are interested in starting a HISA, nearly every bank in Canada offers one to its customers.
Simplii High-Interest Savings Account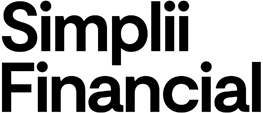 6.00%* rate for 5 months
Unlimited debits and bill payments
Unlimited Interac e-Transfers
$400 cash bonus offer with a free chequing account
EQ Bank Savings Plus Account
Monthly fee: $0
Free transactions: Unlimited debits, Interac e-Transfers, and bank-to-bank transfers.
Sign-up bonus: N/A
Interest earned on deposit: Up to 3.00%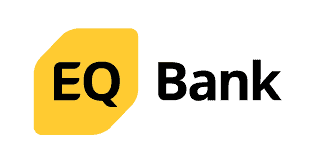 On EQ Bank's website
Neo Money Account
Monthly fee: $0
Free transactions: Unlimited debits, Interac e-Transfers, bill payments, and deposits.
Sign-up bonus: $20 welcome bonus (after $50 funding), up to 15% cash back on your first purchases at partner stores.
Interest earned on deposit: 2.25% for spending account and 4.00% for HISA.

On Neo Financial's website
2. Guaranteed Investment Certificates (GIC)
Guaranteed Investment Certificates, or GICs, have long been considered one of the safest overall investments in Canada. Think of these as providing your cash as a loan to the bank.
At the end of the term, typically anywhere from 3 months to 5 years, the bank will return your initial investment plus any interest earned. 
As with most assets, the longer you keep your money in a GIC, the higher the interest rate. These are excellent ways for Canadians to earn stable returns in registered accounts like an RRSP or TFSA without risking losses in their retirement savings.
Traditionally, Canadians have dealt with non-redeemable GICs, which penalize you if you withdraw your funds before the end of the term. Today, there is a wide range of GICs in Canada. Cashable or redeemable GICs allow you to lock your money in for a portion of the term.
Once that portion has ended, you can withdraw your funds without incurring a penalty. One difference is that a cashable GIC allows you to keep any interest earned before withdrawal, while a redeemable GIC penalizes you by charging an early redemption rate. 
There are also market-linked GICs which are tied to the performance of the stock market. On the one hand, you get the safety of a GIC investment, but on the other hand, your interest rate is tied to the performance of the S&P/TSX.
These are some of the most volatile GICs because your returns could be massive if the TSX does well but less than optimal if it performs poorly.

Earn up to 5.65% interest
3-month to 10-year terms
No monthly account fees
Start with as little as $100
3. Government of Canada Bonds (Treasury Bills)
Government of Canada bonds have also been a strong investment over the years. Like a GIC, treasury bonds are fixed-income investments. Unlike a GIC, you are providing your money to the Government of Canada rather than a bank.
Both assets provide you with an interest rate and the full return on your initial investment at the end of the term.
These bonds are very low risk and provide a better-than-average return. As of February 2023, the 3-year bond yield from the Canadian government is sitting at 3.87%.
The downsides to these bonds are that your money is locked in for the term, and there is a reasonably high barrier to entry with a minimum initial investment of $5,000. These bonds are not very liquid and can be purchased through your brokerage or directly from the Canadian government.
4. Short-Term Bond Funds
Instead of investing in a single bond, you can also invest in a basket of short-term bonds through a bond ETF. This takes away the headache of choosing which bond to buy. Numerous short-term bond ETFs trade on the TSX, including:
Vanguard Canadian Short-Term Bond Index ETF (VSB.TO)
iShares Core Canadian Short-Term Bond Index ETF (XSB.TO)
BMO Short-Term Bond Index ETF (ZSB.TO)
While these ETFs are excellent for holding exposure to fixed-income assets, they also incur management fees and an expense ratio. This is standard with every ETF or mutual fund and can potentially eat into any gains you make.
Overall, these low-risk ETFs provide a moderate return on your investment. They can be liquid in that you can access your investment by selling shares of the ETF.
Note that the value could be lower than at the time of purchase, so you could incur a capital loss. Short-term bond funds can be purchased at most Canadian brokerages.
5. HISA ETFs
What do you get when you combine the safety of a HISA and the liquidity of an ETF? HISA ETFs are emerging as a popular choice because they allow you to avoid any minimum lockup periods to earn the HISA interest rate or to accommodate a GIC.
The ETF provider deposits the invested funds into a HISA at a Canadian bank, and you can earn a solid gross yield. There are some drawbacks, though: a HISA ETF Is still an ETF, and you will pay an expense ratio fee.
There is also the potential for capital loss if the price of shares of the ETF falls in value. The risk is slightly higher than with a GIC, but some investors will find the liquidity worth the risk and lower yield. You can invest in HISA ETFs at most Canadian brokerages.
Related: A guide to the best investments in Canada
6. Money Market Mutual Funds
Many investors get mutual funds and ETFs mixed up with one another. ETFs trade on major exchanges like stocks, while mutual funds are offered by companies or banks.
Mutual funds are more actively managed and tend to come with higher fees. Money market mutual funds invest in short-term, highly liquid instruments like cash and treasury bonds.
The risk with money market mutual funds is low, and the returns are also lower than other short-term investments in Canada.
These funds are highly liquid, which is an advantage over the likes of a GIC, but of course, the yield is lower. Check with your brokerage as to which money market mutual funds it offers.
7. Peer to Peer Lending
Peer-to-peer lending is a relatively new form of short-term investing in Canada. This allows lenders and borrowers to bypass a traditional financial institution.
Instead, they connect through a platform like goPeer or Lending Loop. This is similar to crowdsourcing through a site like Kickstarter, except that peer-to-peer lending is not just for businesses.
The risk is higher as a borrower could default on the loan, which could lead to a loss of your investment. The money could also be tied up for a substantial period, making it an illiquid investment.
On the flip side, lenders can earn higher rates of return than on other short-term investments as they have control over the interest rates they charge.
8. Cash Management Account
Often confused with a normal savings account, a cash management account offers all of the features of a savings account and investing account in one. These accounts are typically offered by non-banks as they try to combine multiple products into one convenient account setup.
At the end of the day, a CMA is similar to a HISA that you can invest. The fees are low and sometimes non-existent, and the returns can be higher than with a normal bank account. If you are just parking your cash in a CMA, then the risk is relatively low.
If you start to put that cash to work in investments, then the risk level rises, but so too does the potential of your returns. Cash management accounts are often found at non-traditional financial institutions.
9. Tax-Free Savings Account (TFSA)
The final short-term investment in Canada on our list is the very popular TFSA. This account was introduced in 2009 as a way for Canadians to save and invest in the future.
There is an annual limit of contributions, but any capital gains, interest, or dividends earned are completely tax-free. As of 2023, the total lifetime contribution to a TFSA is $88,000.
Some TFSAs will pay a decent interest rate that is on par with a GIC and higher than a HISA. The benefit of using a TFSA (savings account) is it is also completely liquid with no transaction fees.
You can invest in stocks, bonds, ETFs, GICs, and mutual funds in your TFSA, and they can be started at many financial institutions in Canada.
What is a Short-Term Investment
As we mentioned, a short-term investment in Canada is an investment asset with a timeframe of up to five years. Many of these are safe investments and typically offer a lower return in exchange for lower risk.
Short-term investments are intended to preserve capital while providing a higher return than having it simply sit in a bank account.
How To Choose a Short-Term Investment
Ultimately, this will depend on several factors: your risk tolerance, your short-term investment goals, and when you will need access to that capital. 
Choosing the best short-term investment in Canada starts with when you need the cash. If you know you need it within a year, it will likely eliminate things like a GIC. Liquid assets like a TFSA or HISA can be beneficial in these situations. 
Also, look for lower-fee assets like ETFs over mutual funds. Even though it is a short-term investment, fees can still eat into your total gains, especially when the returns are not that high to begin with!
Pros and Cons of Short-Term Investments
Short-term investments can be a great way to preserve your capital while you wait to make an important purchase or financial transaction.
These assets offer low-risk investing for periods of up to five years. You might not see a high return, but you likely will not lose much in the process.
Most short-term investment assets are readily available at any bank or financial institution in Canada.
There are some downsides, though. The lower returns can be further lowered by management fees or capital gains taxes.
Most short-term investment yields are lower than the annual rate of inflation, which means your money might still be losing value. Short-term investments also do not get the benefit of long-term compounding over time.
Related: Best long-term investments in Canada
FAQs
What is the safest investment in Canada?
The safest investment in Canada is most likely a Canadian Government Treasury Bond. These are fully backed by the Federal government and provide a semi-annual return of interest. 
Which investments have the highest return for long-term investing? 
Over the long term, investing in individual stocks has the potential for the highest returns. 
What is the best way to invest $20,000 in Canada?
Consider starting with putting that $20,000 into your TFSA, where any gains are tax-free. If you do not need the money soon, locking it up in a GIC or Canadian Government Bond might be the safest route.