The Metaverse has long been seen as one of the next big investment opportunities for both equity and crypto investors around the world.
Crypto investors can tap into the market by buying some of the best metaverse coins while equity investors can look at metaverse stocks and ETFs.
You might be wondering what the Metaverse is. In short, it is one of the next iterations of the internet that can be experienced in augmented and virtual reality.
It is believed to be the nexus of different digital universes where users can interact. The original concept of the Metaverse is from the 1992 Neal Stephenson science fiction novel, Snow Crash.
Some industries that will be a major part of the Metaverse include gaming, eCommerce, and social media.
In this article, we will cover 15 of the top Metaverse crypto coins and discuss their utility, use case, network, and where to buy them.
What is a Metaverse Crypto Coin?
In the Metaverse, crypto coins are the main currency as much of the economy will take place on the blockchain.
Metaverse crypto coins are similar to regular cryptocurrencies, except they serve a specific purpose in the Metaverse. For example, game-specific cryptos can be used to purchase in-game items and features.
Canadian investors who are looking to get into the Metaverse industry early will want to consider this Metaverse coins list for investment ideas.
Top Metaverse Coins To Consider in 2023
Below are the Metaverse Coins we will be discussing in this article:
Axie Infinity (AXS)
The Sandbox (SAND)
Decentraland (MANA
Internet Computer (ICP)
Theta Network (THETA)
My Neighbor Alice (ALICE)
Gala Games (GALA)
Stacks (STX)
Bloktopia (BLOK)
Wax (WAXP)
Metahero (HERO)
Illuvium (ILV)
UFO Gaming (UFO)
ApeCoin (APE)
Star Atlas (ATLAS)
Axie Infinity (AXS)
Axie Infinity is one of the first DeFi play-to-earn games that gained popularity during the past few years. The game was established in 2018 and is based on the Ronin Network which is a side-chain to the Ethereum mainnet.
The in-game crypto token is called AXS or Axie Infinity Shards and is used to buy in-game items or playable NFT characters called Axies.
Axie Infinity is a Pokemon-style game where you breed, raise, and battle Axies against other players.
The game gained popularity in the Philippines, where some players were able to earn more than from employment wages.
The AXS metaverse coin is currently trading at approximately $6.30 USD with a market cap of $750 million.
Learn about how to buy Axie Infinity in Canada.
The Sandbox (SAND)
The Sandbox is a decentralized gaming world that operates as a Metaverse on the Ethereum blockchain.
In the Sandbox, players can buy plots of land in the form of NFTs and build upon them using the in-game currency SAND. The SAND token can also be used to buy in-game items for avatars.
The Sandbox is an interactive Metaverse where players create their own digital world in the same vein as Decentraland or Roblox.
As of May 2022, global companies like Samsung, Gucci, Adidas, Square Enix, and even PricewaterhouseCoopers own plots of land in the Sandbox Metaverse. Although the game has fallen out of favour during the crypto winter, companies and developers continue to build in the Sandbox.
The SAND metaverse token currently trades at just under $0.44 USD with a market cap of $826 million.
As of July 2023, MANA trades at about $0.40 USD per token and has a market cap of $763 million.
Learn about how to buy The Sandbox in Canada.
Internet Computer (ICP)
Internet Computer is an exciting concept and gained a lot of institutional backing when it was released in 2021. Since its peak at nearly $700 USD, the ICP coin has fallen significantly and now trades at around $4.15 USD per coin.
The goal of the ICP blockchain is to create a decentralized internet that integrates with Web3 services.
Internet Computer's creators envisioned a sort of open-source internet that avoids the security risks and threats that the centralized internet has.
As of now not much has emerged from ICP's roadmap, but the project is still new, and many are still excited about its potential for the future.
Theta Network (THETA)
The Theta Network is a network that hosts next-generation, decentralized video streaming services.
It was established in 2017 and is backed by some major players in the industry. Members of the board include YouTube co-founder Steve Chen and Twitch co-founder Justin Kan.
Theta Network offers high-quality streaming video at a lower cost than traditional video-streaming platforms.
It also offers content creators the ability to get paid while still owning their intellectual property. This makes Theta Network a key player in the upcoming shift to Web3.
The THETA token is used as a governance token, which means users can buy and stake THETA to earn more tokens, as well as validate the Theta Network.
My Neighbor Alice (ALICE)
My Neighbor Alice is another blockchain-based virtual world-building game that was created in March of 2021.
As with most play-to-earn games, in-game items are offered as NFTs in an open-world format with elements of DeFi as well.
Players can use the ALICE token to buy virtual islands in the form of NFTs, as well as in-game items and services. It can also be used to stake within the game to earn more ALICE tokens.
My Neighbor Alice is based on the Binance Smart Chain blockchain, which has minimal transaction fees.
Gala Games (GALA)
Gala Games is another play-to-earn blockchain-based gaming project that launched in 2020.
Rather than being its own independent game, Gala Games is a platform that hosts various DeFi games like Spider Tanks, Townstar, and Last Expedition.
While Gala Games started as an Ethereum project, it recently moved over to the Binance Smart Chain, which reduces in-game transaction fees.
The GALA token is used as the in-game currency for buying items while also serving as a validator token to secure the network.
There is a fixed cap of 50 billion GALA tokens, and the current market cap as of July 2023 is $533 million.
Stacks (STX)
Stacks is a blockchain project that is looking to bring the Metaverse and dApps or decentralized apps to the Bitcoin (BTC) blockchain.
It is a layer-one blockchain that connects to Bitcoin via a unique proof-of-transfer system. Bitcoin miners can buy STX tokens directly from the Stacks network.
There are a number of features that Stacks adds to Bitcoin, including enabling fast transactions that can be settled on the Bitcoin network.
As of July 2023, STX tokens are trading for about $0.69 USD per coin with a market cap of $955 million.
Bloktopia (BLOK)
Bloktopia is a Metaverse platform that has taken the form of a 21-story virtual skyscraper. Plots of retail space on the floor plans of Bloktopia are currently being sold to users.
This platform will be an all-in-one Metaverse experience where users can shop, attend events, play games, and interact with other avatars,
Bloktopia's native token is called BLOK and can be used for various things in the Metaverse, including paying for land and earning through staking and advertising.
Bloktopia is built on the Polygon network and is a virtual reality-based Metaverse.
Wax (WAXP)
Wax or World Asset Exchange, is its own blockchain network that prides itself on being an environmentally friendly blockchain protocol.
The Wax blockchain has many purposes, including eCommerce, gaming, and NFTs through decentralized applications or dApps.
Wax has already partnered with major collectible brands like Topps trading cards, Funko, Atari, and Capcom Street Fighter for official NFT collections.
WAXP is the native token of the Wax blockchain and can be used to purchase NFTs and validate the network through staking.
Metahero (HERO)
Metahero is a project that allows users to scan and create their own NFTs from real-life objects. It is one of the top metaverse crypto coins.
This project combines 3D scanning technology to render everyday objects in a digital form. These can then be minted on the Binance Smart Chain as NFTs.
HERO tokens are the native transaction currency in Metahero and are used to pay for each scan that is made with the Metahero app.
Metahero has its own marketplace and economy where users can buy, sell, or trade their NFTs.
Illuvium (ILV)
Illuvium is an upcoming blockchain-based game based in an RPG setting on the Ethereum network. As of July 2023, there is no concrete date for release, although the developers say a full release is coming by the end of this year.
Like in Axie Infinity, users collect Illuvials which are mythic creatures, each with their own class and traits. Illuvials are NFTs and can be purchased with the in-game token ILV.
Users can win battles against other players and complete quests with their Illuvials to make them stronger.
There are two native tokens in Illuvium: ILV and sILV. ILV is the liquidity token used for staking and participating in the game's governance through its DAO. ILV is locked and vested for a year, while sILV is available immediately for use.
UFO Gaming (UFO)
UFO Gaming is another blockchain-based gaming platform that is built into the Ethereum network and utilizes the layer–2 scaling network called Immutable X.
UFO Gaming's primary play-to-earn game is titled Dark Metaverse. The game incorporates features such as breedable NFT creatures and earning virtual land plots.
There will be several games within the Dark Metaverse that utilize the UFO token as the main currency.
The UFO token is used for staking, earning rewards, and general DAO governance by its users.
ApeCoin (APE)
ApeCoin is certainly one of the most well-known Metaverse tokens. It was created by Yuga Labs, the developers of the Bored Ape Yacht Club NFT collection.
The first APE coins were actually an airdrop for BAYC and MAYC NFT owners. They act as the APE ecosystem's governance token as well as making transactions within the APE universe.
As of July 2023, APE trades for about $2.22 per token and has a market cap of $816 million
Star Atlas (ATLAS)
Star Atlas is a blockchain-based game set in a space exploration world on the Solana blockchain.
It is yet another Metaverse game that incorporates in-game NFTs with a dual token economy.
Star Atlas has two primary tokens: ATLAS and POLIS. ATLAS is used for in-game transactions such as purchasing NFTs, while POLIS is used as a governance token to have input for the Star Atlas decision-making team.
Where to Buy Metaverse Coins in Canada
Luckily for Canadian crypto investors, there are plenty of crypto exchanges popping up in Canada. Here are some of the best.
Wealthsimple Crypto
Most Canadian investors know Wealthsimple as the no-fee stock trading platform, but it also offers crypto trading as well.
Wealthsimple Crypto is Canada's first regulated crypto trading platform and allows you to view your entire portfolio of equities and crypto at once.
Wealthsimple Crypto offers over 50 tokens to trade, including Metaverse coins like AXS, SAND, and MANA.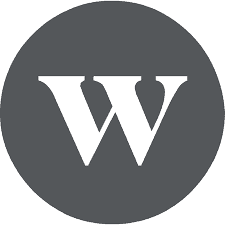 Trade several cryptocurrencies
Excellent trading platform
1.5% to 2% trading fee
Get a $25 bonus when you deposit $200+
Newton
Newton.co is one of the more well-known crypto exchanges in Canada with user-friendly apps for desktop, Android, and iOS.
Newton is fully compliant with Canadian crypto regulations and is FINTRAC-registered.
Newton offers over 70 different crypto tokens to trade, including Metaverse tokens like SAND, AXS, MANA, and ALICE.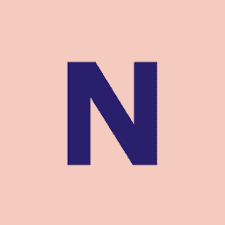 Trade several popular coins
Excellent crypto broker for newbies
Up to 2.20% trading fee
Get a $25 bonus when you trade $100
Binance
Binance is the world's largest crypto trading platform by volume. It offers the widest range of features in the industry, including fixed and flexible staking, liquidity pools, and futures trading.
Binance also offers NFT investing, Binance Pay for businesses who wish to accept crypto payments, and margin trading for experienced crypto traders.
Binance offers over 300 different cryptocurrencies to trade, including Metaverse tokens like MANA, SAND, AXS, and ALICE.
Are Metaverse Crypto Coins a Good Investment?
Many analysts estimate the value of the Metaverse will easily reach $1 trillion by the end of this decade.
Major companies like Meta Platforms, Microsoft, and NVIDIA are investing heavily in the space. It certainly has the chance to be the next big revolution in Internet technology.
These blockchain-based tokens will be the primary currency, governance, and validation for the Metaverse networks.
Given that the industry is anticipated to grow by so much over the next few years, it is worth considering some of these best Metaverse tokens for your crypto portfolio.
Related: Best Metaverse ETFs in Canada.
Disclaimer: Cryptocurrency is a volatile and speculative investment. If you decide to invest, we recommend you do your own research and only commit funds you can afford to lose. The author may own one or more of the crypto assets mentioned in this article.