Lithium is an elemental metal that is in high demand for the production of goods like rechargeable batteries and electric vehicles.
While you cannot directly invest in Lithium as a commodity, you can buy stocks of Lithium producers and suppliers.
The global shift in the automotive industry towards electrified vehicles has resulted in the price of lithium surging by more than 400% over the past couple of years.
The good news is that lithium is an abundant material, so companies that operate in the industry won't have to worry about the world running out anytime soon.
Canadian investors looking to add exposure to the top Lithium stocks can buy them through Canadian discount brokerages to save on commission fees.
In this article, I will discuss the best Lithium stocks to buy in Canada for 2023.
Best Lithium Stocks to Buy in Canada
Here are the 10 best Lithium stocks in Canada.
Lithium Americas Corp (TSE:LAC)
Lithium Americas Corp is a Vancouver-based mining company that mines lithium-bearing spodumene and pegmatite ores at various projects in the United States and Argentina.
The stock is dual-listed on the Toronto Stock Exchange and the New York Stock Exchange under the same ticker symbol, LAC.
This company has a market cap of about $3 billion with a healthy balance sheet that has nearly $500 million in cash.
The largest single shareholder of LAC stock is Chinese Lithium company Ganfeng Lithium, one of the leading suppliers of Lithium to EV maker Tesla.
Sigma Lithium Corp (NASDAQ:SGML)
Sigma Lithium Corp is a Vancouver-based producer of battery-grade Lithium that operates primarily out of Brazil.
Its stock is dual-listed on both the NASDAQ exchange and the Canadian Venture Exchange, where it trades under the same ticker symbol of SGML.
The company pioneered the process of environmentally friendly high purity Lithium production.
It partners with some of the largest brands in the world, including a direct partnership with LG Energy Solution. They provide Lithium to EV brands like Stellantis, Volkswagen, General Motors, Porsche, Audi, and Fiat.
Standard Lithium (NYSEAMERICAN:SLI)
Standard Lithium is yet another Vancouver-based Lithium producer that operates primarily out of Arkansas in the US.
The stock is listed on the NYSEAMERICAN exchange, the Canadian Venture Exchange, and the Frankfurt Stock Exchange in Germany.
It has a strategic partnership with global chemical producer Lanxess AG, which owns the largest brine processing operation in North America.
Brine extraction is crucial to Standard Lithium's innovative method of producing battery-grade Lithium as an end product. Standard Lithium believes it is one of the greenest and most sustainable ways to produce Lithium in the world.
Allkem Limited (TSE:AKE)
Allkem is an Australian-based Lithium producer founded in 2005 and trades on the Toronto Stock Exchange.
The company has an impressive portfolio of projects that are already in operation, with at least five more in development to be completed by 2025.
These projects are located across multiple markets, including Australia, Argentina, Japan, and Canada.
It is one of many Lithium producers to see sustained growth due to the emergence of the global EV sector.
Rock Tech Lithium (CVE:RCK)
Rock Tech is a Vancouver-based Lithium producer that operates out of Germany, right in the heart of the European automotive industry.
The company plans to establish its first Lithium Hydroxide Converter in Germany by 2024. Its planned site will be close to companies like BASF and Tesla's Berlin GigaFactory.
It believes the Lithium Hydroxide Converter will produce more than 24,000 Lithium Hydroxide every year, which would be enough to supply the batteries for 500,000 EVs annually.
Rock Tech intends to establish five Lithium Hydroxide Converters in Europe by 2030, which would position it as one of the largest producers in the world.
Albemarle Corporation (NYSE:ALB)
Albemarle is a North Carolina-based chemical manufacturing company that trades on the US-domiciled New York Stock Exchange.
This is one of the more well-known Lithium companies, with the metal making up nearly 45% of net sales. It operates in over 75 different countries and, at one point, was the largest Lithium provider to EV manufacturers for batteries.
The company supplies Lithium to EV makers like Tesla and several other prominent automakers worldwide.
It is now planning to build a massive Lithium processing facility in the United States, which will supply over 100,000 tonnes of Lithium on an annual basis.
Albemarle has considerable cash flow and has raised its dividend for the 28th consecutive year, with a current annualized dividend yield of 0.75%.
Livent Corp (NYSE:LTHM)
Livent is a Philadelphia-based Lithium producer that was established in 2018. The stock trades on the New York Stock Exchange in US Dollars.
The company sources its Lithium from mines in Canada and Argentina, with a strong manufacturing footprint in both the US and China.
It burst onto the Lithium scene with a partnership with Tesla back in 2020. It has since added other global automakers like BMW and chemical producers like LG Chem.
Livent has significant experience in non-EV battery uses for Lithium. These include things like high-performance greases and lubricants, polymers, and alloys.
Piedmont Lithium (NASDAQ:PLL)
Piedmont Lithium is a Lithium producer that is based in North Carolina and is dual-listed on both the NASDAQ exchange and the Australian Stock Exchange.
It operates several mining projects across the United States, Canada, and Ghana, which produce over 500,000 tonnes of Lithium per year.
The company is another supplier of Lithium for EV maker Tesla. Piedmont supplies Tesla's US GigaFactories, as well as other domestic automakers.
Piedmont is also developing facilities that can create up to 60,000 tonnes per year in the US to further aid the domestic energy transition.
American Lithium Corporation (CVE:LI)
Despite the company's name, American Lithium Corporation is based in Vancouver, BC and trades on the Canadian Venture Exchange, the OTC markets in the US, and the Frankfurt Stock Exchange in Germany.
It operates Lithium projects in Nevada, USA, and two in the South American country of Peru.
The stock is a component of the TSX Venture 50 and is rated the top mining stock on the Canadian Venture Exchange.
The company's Nevada TLC Project is located near Tesla's Nevada GigaFactory, indicating a potential future partnership with the EV industry leader.
Frontier Lithium (CVE:FL)
Frontier Lithium is an Ontario-based Lithium producer that trades on the Canadian Venture Exchange and the OTCQX market in the United States.
The company operates in the Great Lakes area of Ontario, placing it close to several automakers, including General Motors, Stellantis, and Honda Canada, as well as chemical producers like LG Chem and BASF.
It produces a globally recognized Tier 1 quality spodumene Lithium and is targeting to be a Top 3 in contained Lithium project size in all of North America.
What Are Lithium Stocks?
Investors can buy stocks in a variety of different Lithium companies. Most Lithium stocks are for companies that produce Lithium from ore extracted from mines.
Much of the recent demand for Lithium has been driven by the emergence of the electric vehicle industry. Companies like Tesla and Rivian have created a major demand for the metal as it is essential in producing these vehicles.
Other uses for Lithium include Lithium-ion batteries, medical technology devices like pacemakers, Lithium lubricants, and heat-resistant glass.
The Government of Canada has set an ambitious goal of having at least 20 percent of new vehicles sold by 2026 and 60 percent by 2030 be electric vehicles. This means the demand for Lithium will be locked in for the foreseeable future.
In terms of Lithium production, Canada ranks among the ten largest producers in the world. The top producers are Chile, Australia, Argentina, and China.
How to Buy Lithium Stocks in 2023
Investors looking to gain exposure to Lithium and buy the best Canadian Lithium stocks can easily do so on any of Canada's discount brokerages. Here are a few of my favourite discount brokerages for Canadian investors.
Questrade
Questrade is Canada's oldest discount brokerage and one of the most trusted names in the Canadian financial industry.
This platform has several investment options, including free purchase orders for ETFs. Stock investors can buy shares for as little as $0.01 per share on an order with a minimum of $4.95.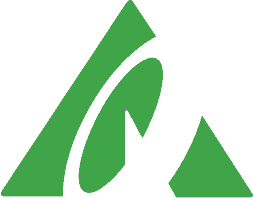 Trade stocks, ETFs, options, etc.
Low and competitive trading fees
Top platform for advanced traders
Get $50 trade credit with $1,000 funding
Wealthsimple Trade
Established in 2014, Wealthsimple Trade is the investing division of the Wealthsimple financial platform. The brand is majority owned by the Power Corporation of Canada.
Wealthsimple Trade is widely known amongst Canadian investors for its zero-commission trading for stocks, ETFs, and cryptocurrencies.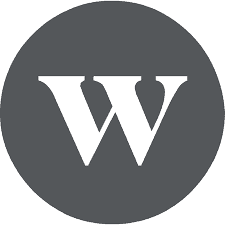 Trade stocks and ETFs for free
Best trading platform for beginners
Deposit $200+ to get a $25 cash bonus
Transfer fees waived up to $150
Qtrade
This investment brokerage is based in Vancouver, British Columbia and has been operating since 2001.
Qtrade offers investors the ability to trade stocks, options, ETFs, and mutual funds. Stock trades cost $8.75 per trade, while high-volume traders in the Investor Plus program only pay $6.95.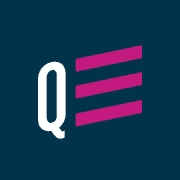 Trade stocks, ETFs, options, etc.
Competitive trading fees
Excellent customer service
Deposit $1,000+ for a $50 bonus
Are Lithium Stocks a Good Investment?
Lithium is a crucial component of one of the world's largest secular trends: the shift to the electrification of the automotive industry.
One positive for the industry is that Lithium is not a rare metal. Although demand and the price of Lithium have skyrocketed, it's not due to a short supply.
Companies that operate in Lithium mining are in high demand, as partnerships with manufacturers and chemical producers are pushing up annual revenue growth.
That being said, it is not advisable to put all of your eggs in one basket. Add Lithium stocks to your diversified portfolio, but do not have them as your only holdings.
Many Lithium companies do not pay out a dividend, unlike other commodity-based stocks like gold miners.
At the end of the day, investing in Lithium stocks is your choice. Remember to always do your own investment research. This article is not meant to be financial advice but rather to provide you with an introduction to investing in Lithium stocks.
Downsides of Investing in Lithium Stocks
The biggest downside to investing in Lithium stocks is that they have already surged over the past few years, so returns from here might be limited.
Technology is always changing. The Lithium industry relies heavily on electric vehicles. If another type of battery is created, it could be detrimental to Lithium stocks.
As with other commodities, Lithium stocks are heavily tied to the price of the underlying metal. If there is ever a decline in demand, Lithium is far too abundant of a mineral to sustain a high price.
Is there a Lithium ETF?
Yes, there is just one pure-play Lithium-based ETF. It is called the Global X Lithium & Battery Tech ETF, and it trades on the US-domiciled NYSEARCA exchange under the ticker symbol LIT.
This ETF has an inception date of June 2010 and has an MER of 0.75%.
It holds 39 global Lithium and Battery stocks, including Piedmont Lithium, Allkem, and Livent. It also holds related stocks like Tesla, LG Chem, and Ganfeng Lithium. The three largest holdings are Albemarle Corp, Eve Energy, and Chinese EV maker BYD.
Since its inception, LIT has had an average annual return of 8.81% and a cumulative return of 174.33% to its shareholders.
Conclusion
If you are a believer in the long-term survival of the electric vehicle industry, then it makes sense to add some exposure to the Lithium industry.
Lithium is a critical component of EV batteries, as well as a long list of other industrial products.
Most Lithium stocks are of Lithium producers who extract the metal from mined ore.
Investors can buy the best Lithium stocks in Canada through any discount brokerage like Wealthsimple Trade, Questrade, or Qtrade.
FAQs
What is the biggest Lithium company in Canada?
Sigma Lithium is one of the largest producers of Lithium by volume and by market capitalization. While most of its operations are in Brazil, Sigma is headquartered in Vancouver, British Columbia and is dual-listed on the NASDAQ and the Canadian Venture Exchange.
Who makes Lithium batteries in Canada?
Several manufacturers have Canadian operations to build electric and non-electric vehicles for the Canadian market.
Aside from that, there are smaller energy companies like StromVolt and MoliCell, but most are not publicly traded.
Is there a Lithium mine in Canada?
Yes. There are several deposits where Lithium can be extracted, with several more in the process of being developed. Some Lithium deposits around Canada include Quebec's Nemaska Lithium mine, the Leduc Aquifer in Alberta, and the upcoming James Bay Lithium Mine Project in Ontario.
Related: