Free VIN check services in Canada, such as VIN Verify, VehicleHistory and VinAudit Canada, are crucial in determining the history of a used vehicle and in ensuring transparency, trust and fair transactions.
When it comes to buying used cars, conducting a VIN check is critical as it reveals major vehicle repairs and structural damage that a seller may not always report.
With a VIN check, you get essential information needed to vet the viability of a used vehicle.
Best Free VIN Check Services
| | |
| --- | --- |
| VIN Check Service | Top Features |
| CARFAX Canada | Uses more than 100,000 data sources; offers a mobile app for convenience and ease of use; provides a VIN decoder that helps unlock key details about a vehicle |
| Transport Canada | Offers a free tool that helps determine if a vehicle has had recalls due to manufacturer defects and recalls by tire and child seat manufacturers |
| VIN Verify | An Insurance Bureau of Canada agency offering a database that identifies vehicles branded "non-repairable" due to flood, fire, collision, etc.; protects buyers from purchasing title-washed cars |
| National Insurance Crime Bureau (NICB) | A free service that helps determine if a car has been declared an unrecovered stolen or salvage vehicle |
| VehicleHistory | Provides the most up-to-date and accurate information on used cars for free; VIN check reports include a detailed vehicle history, vehicle specifications, historical auctions, incidents, recalls and complaints. |
| iSeeCars | Features a free VIN check and VIN Decoder; provides an in-depth report about a vehicle's recall history, theft record, selling history, etc. |
| VINCheck.info | A free VIN check service that provides information on vehicle history, specifications, market value, car title check, etc. |
| VinAudit Canada | Provides a vehicle history report that includes vehicle brand checks, registration records, stolen checks, odometer checks, stolen checks, recalls, buybacks, etc. |
Best Free VIN Check Services: Check Your Vehicle History
1. CARFAX Canada
CARFAX is one of the most accurate and reliable VIN check providers in Canada. Because it uses more than 100,000 data sources, you'll have peace of mind knowing the VIN check from the site is accurate and up-to-date. CARFAX Canada also has a mobile app to ensure convenience and ease of use.
Additionally, CARFAX Canada has a VIN decoder to help you unlock more key details about your vehicle. This feature will teach you what the 17-digit characters in your VIN mean.
2. Transport Canada
Transport Canada is responsible for the country's transportation programs and policies. This site also offers a free tool that allows you to determine whether your vehicle has been recalled due to manufacturer defects.
It also provides information on tire and child car seat manufacturers that have had several recalls in the past.
3. VIN Verify
VIN Verify is from the Insurance Bureau of Canada and offers a database that identifies vehicles with branded title statuses of salvaged, irreparable, fire, or flood.
The site doesn't provide a detailed report about a vehicle's history, but running its VIN can protect you from buying title-washed cars or cars with significant issues that look problem-free on paper.
4. National Insurance Crime Bureau
The VIN check offered by the National Insurance Crime Bureau assists in determining if a vehicle has been reported as a salvage by NICB member insurance companies or has been reported stolen but not yet recovered. You can conduct five searches on the website within 24 hours with one IP address.
5. VehicleHistory
VehicleHistory prides itself on bringing the most up-to-date and accurate used car information, thanks to its team of automotive experts.
Its free VIN check reports include a detailed vehicle history, complete historical auctions and incidents, historical sales listings, vehicle specifications, and National Highway Traffic Safety Administration recalls and complaints.
6. iSeeCars
The VIN Report Tool from iSeeCars guarantees to take out the guesswork when buying a used car. Once you enter the VIN on-site, you'll receive an in-depth report about the vehicle's theft record, recall history, multi-year depreciation analysis, selling history, market demand and supply, and more.
7. VINCheck.info
VINCheck.info offers a 100% free VIN check. It uses data from over 268 million registered vehicles across 50 states in less than a minute. Look for your vehicle's VIN, start the VIN search on the website, and browse the 10-page VIN report or have it sent to your email.
The report also includes other information, like the vehicle's market value and insurance information.
8. VinAudit Canada
VinAudit Canada works with non-profit organizations, government agencies, and industry sources across Canada to provide a detailed VIN check report to users.
Type in your VIN on-site and receive reports on your vehicle's brand checks, odometer checks, recalls and buybacks, registration records, stolen checks, and US history records.
Related: Most Reliable SUVs in Canada.
What is a VIN?
VIN stands for the vehicle identification number. It's a set of unique identifying codes given to a vehicle when it's manufactured.
The VIN is often found on the driver's side door jamb or dashboard and provides a wealth of information about the vehicle, including its original product details, engine type, and whether the vehicle was part of a recall.
The Vehicle Identification Number is important as it gives essential information about your vehicle's history — its unique features, manufacturer, warranty claims, and theft and insurance coverage.
Conducting a VIN check and the information provided in a vehicle report can also affect your insurance premiums. If the insurance company finds out that your vehicle was involved in a significant accident, you may not even be able to get coverage.
How to Get a VIN Check
VehicleHistory.com offers free VIN checks, including a vehicle's safety rating, recalls, original specifications, and more. The site also provides information about the vehicle's fuel economy data, its safety equipment, and user reviews.
You can also use National Insurance Crime Bureau for a free VIN check and determine if the vehicle was severely damaged or reported stolen. The site allows you to run five free VIN checks from one IP address within 24 hours. It uses data gathered and supplied by car insurance companies, resulting in more up-to-date and accurate information.
To get in-depth information about a vehicle's history, using paid VIN checks is the best way to go. CARFAX and AutoCheck are widely used providers of VIN check reports. Besides the basic information available from free sites, CARFAX and AutoCheck also provide reports about the vehicle's history of recalls, crashes, and thefts.
CARFAX and AutoCheck can be used for free but will require fees if you want to access and download more detailed reports.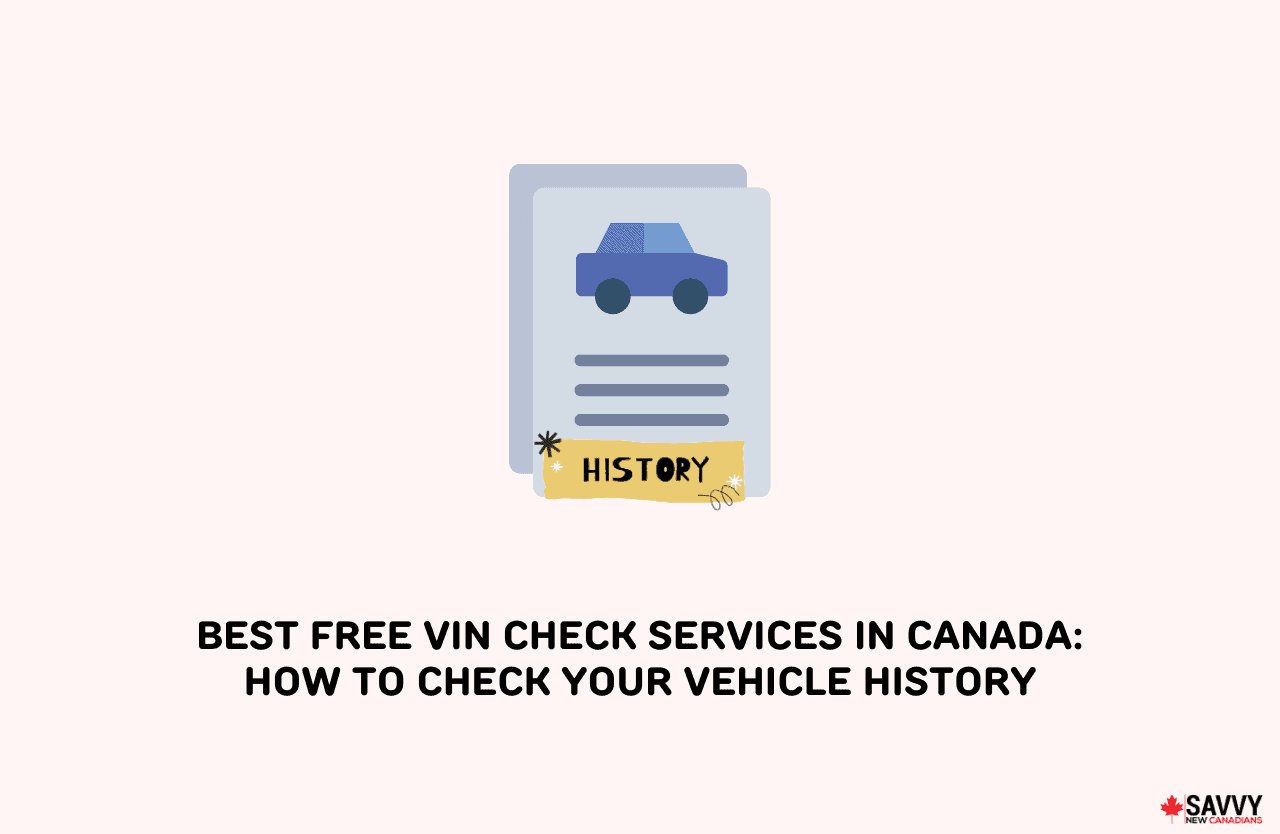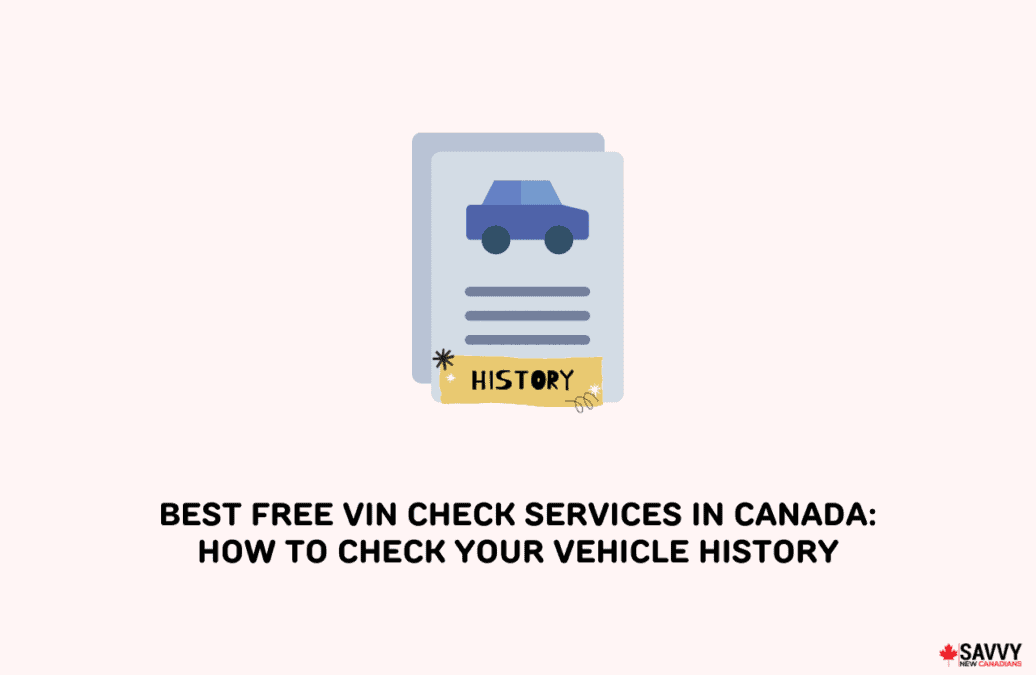 VIN Check vs. Vehicle History Report
A VIN check provides basic information about your vehicle using 17 digits, which includes the year, make and model, its engine and drivetrain, and where the vehicle was assembled.
Using one of the best free VIN check services is essential when buying a secondhand vehicle to determine if the vehicle is what the seller says it is. In short, the VIN helps you avoid fraud and deception and saves you from spending money on a lemon.
A vehicle history report includes the same information as a VIN but more, including the vehicle's major accidents and claims, service records, odometer discrepancies, import records, and ownership changes.
A vehicle history report is more comprehensive than a VIN check but could cost you more, depending on who or where you buy the vehicle from.
To ensure transparency, dealerships and online retailers include a free vehicle history report with every vehicle. However, private sellers don't offer the same as they have to pay for the costs of getting a vehicle history report.
If you're eyeing to buy a secondhand vehicle from a private seller soon, expect to pay for the report yourself.
How The Best Free Vin Check Services Save You Money
Dealers often rely on a new paint job and freshly detailed interior to hide the history of a used car. Being a victim of this scam will cost you more money in the long run.
By using any of the services mentioned above to run a VIN check, you can save money as reports can reveal a vehicle's condition, including unseen flood damage, safety issues, usage, and prior collision and accident repairs. Some VIN check services in Canada even provide more information about the vehicle.
The information in VIN checks will help you make an informed buying decision and prevent you from spending money on a lemon. As a result, you'll end up using a secondhand vehicle that's worth the investment.
Check the VIN First
Before buying a secondhand vehicle, take the time to check for its VIN using any of the services listed here. Taking this step can help you determine if the vehicle is stolen or still roadworthy. More importantly, it can highlight whether the vehicle is safe to drive.
FAQs
Is there anything like CARFAX but free?
Yes, VINcheck.info markets its vehicle history reports as no-cost alternatives to reports from CARFAX and other competitors.
How can I check a car's history for free in Canada?
CARFAX Canada offers a free VIN check that shows limited but updated information about your car's history. You can use this to determine if you want to see your car's complete history report.
Does AutoCheck work in Canada?
Yes, AutoCheck reports can be accessed directly from Copart.ca, one of Canada's biggest online vehicle auction platforms.
Is AutoCheck as good as CARFAX?
CARFAX reports are more comprehensive than AutoCheck. CARFAX reports contain information on any maintenance or service that was reported, these are details not included in AutoCheck reports.
Related: Find out the best car loan rates in Canada.