Utility stocks often get labelled as boring and 'plain-vanilla,' but dividend investors know the true power behind these compounders.
Investing in Canadian utility stocks is a way of buying stocks of companies that provide Canada with things like electricity and natural gas.
While these stocks aren't often seen as long-term growth names, they are sought after because of their stable price action and generous dividend yields.
In Canada, most utility industries are highly regulated, which is why you don't often see dramatic growth from these companies regarding their revenues and profits.
Utility stocks are a great way to invest for income in retirement, especially in a DRIP or Dividend Reinvestment Plan.
What Are Utility Stocks?
Utility stocks in Canada are companies that provide essential infrastructure and services such as power, hydro, and gas.
Investing in these companies also provides additional exposure to things like renewable energies and commodities.
When valuing utility stocks, it's important to look at fundamental things like cash flow and dividend growth rate. This gives you an idea of how strong the business is.
Canadian investors can buy utility stocks at any brokerage, but I recommend checking out a discount brokerage to save on commission fees.
In this article, I will talk about the ten best Canadian utility stocks in 2023.
Top Utility Stocks to Buy in Canada
1. Fortis (TSE:FTS)
Fortis is a Newfoundland-based utility company that operates in the US, the Caribbean, and Canada. It was founded in 1987 and trades on the Toronto Stock Exchange.
The company operates in ten regulated utility businesses with over 3.4 million customers.
It also invests in renewable energy infrastructure to power electric vehicles and generates power through solar parks and wind farms.
This stock is the definition of consistency when it comes to dividends. Fortis has raised its dividend for 49 consecutive years and is targeting a 4.0% to 6.0% yield growth through 2027.
2. Brookfield Renewable Partners (TSE:BEP.UN)
Brookfield Renewable Partners is a subsidiary of the parent company, Brookfield Corporation (TSE: BN). Its stock is dual–listed on the TSX and the New York Stock Exchange.
This is a global portfolio of renewable energy projects that span North America, South America, Europe, and Asia.
The portfolio includes hydroelectric, wind energy, solar energy, and energy storage projects that account for over $68 billion in total value. BEP currently has an installed capacity of 31,600 Megawatts and a developmental pipeline with more than 125,000 Megawatts of infrastructure on the way.
BEP.UN pays a generous annualized dividend yield of 4.79% that is paid out every quarter to shareholders. Over the past two decades, it has grown its dividend at a CAGR of 6.0% annually. 
3. Brookfield Infrastructure Partners (TSE: BIP.UN)
The Brookfield family of stocks is a global utility and asset management monster. While this might seem similar to the aforementioned Brookfield Renewable, the two divisions are quite different in what they own.
BIP.UN holds infrastructure in nearly every corner of the globe. These include gas pipelines, railways, and electric smart meters. There is simply no utility brand in Canada that can compete with Brookfield's scale.
This Canadian utility stock also pays out a generous 4.37% dividend yield that is paid out on a quarterly basis. 
4. Algonquin Power and Utilities (TSE:AQN)
Algonquin Power and Utilities is an Ontario-based energy and utility conglomerate that operates across North America. Its stock is dual-listed on both the Toronto Stock Exchange and the New York Stock Exchange.
The company owns $12.2 billion in total assets across the highly regulated industries of water, electricity, and gas across 16 different jurisdictions in North America, Bermuda, and Chile. 
It also owns a renewable energy portfolio that has a capacity of 2.7 GW that includes solar, wind, and hydro projects.
AQN pays an outstanding dividend yield of 5.45% annualized. The company took some flack earlier in 2023 after it decided to cut its dividend substantially by 40%. 
5. Capital Power Corp (TSE:CPX)
Capital Power Corp is a power generation company that is based in Alberta with projects located across North America.
Currently, Capital Power Corp operates 29 different facilities that total over 7,500 MW of power capacity. It is also in the process of adding five new renewable energy facilities by 2024.
The company is the leading developer and largest owner of renewable energy projects in the Province of Alberta.
This stock pays out an annualized dividend yield of 5.71% with a targeted annualized growth of 6.0% through 2025.
6. Northland Power Inc (TSE:NPI)
Northland Power is a Toronto-based power generation company that operates facilities worldwide. It owns renewable energy facilities in Asia, Europe, Latin America, and North America.
This company has focused on renewable energies and is a Top Ten incumbent in the global offshore wind industry.
Recently, Northland has made investments in the green hydrogen and energy storage industries as it continues to expand its portfolio.
NPI pays an annualized dividend yield of 4.90%. The stock has had a tough year so far in 2023 but continues to be a leader in the clean energy utility sector in Canada. 
7. Canadian Utilities (TSE:CU)
Canadian Utilities is a Calgary-based company that was founded way back in 1927 and falls under the ownership of ATCO (TSE:ACO.X).
This company is a highly diversified provider of electricity, natural gas, energy storage, and industrial water services.
It has consumer and business-facing divisions, with nearly 25% of its portfolio now invested in renewable energy products.
Talk about a dividend performer; Canadian Utilities has increased its dividend for a staggering 51 consecutive years. This gives Canadian Utilities the longest track record of annual dividend increases in Canada. It currently has an annualized yield of 5.67%.
8. Emera Inc (TSE:EMA)
Emera is a Nova Scotia-based energy holding company that trades on the Toronto Stock Exchange and is a component of the S&P/TSX 60.
This company earns 95% of its adjusted net income from regulated utilities. Emera owns over $40 billion in total assets.
Currently, Emera is making a major investment in Florida for utilities and clean energy solutions. It will deploy up to $9 billion in the region through 2025.
EMA has an impressive annualized dividend yield of 5.29% with 16 consecutive years of growth and a 4-5% target dividend growth through 2025.
9. AltaGas (TSE:ALA)
AltaGas is a Calgary-based natural gas company that operates in markets across Canada and the United States.
It operates in several sectors, including utilities, power, corporate, and midstream gas services.
The company also operates in Liquid Natural Gas exports to Asia and other global markets. It operates in every step of the process, including gas gathering and processing, extraction, and transportation and storage.
ALA has an annualized dividend yield of 4.32%, with an anticipated CAGR of 5-7% through 2026.
10. Caribbean Utilities Company (TSE: CUP-U)
Caribbean Utilities Company is an interesting stock to follow. First, it isn't even a Canadian company, although it is owned by Canadian utility giant Fortis. 
This company has a monopoly over the public electric utility sector in Grand Cayman. It primarily creates electricity through diesel-powered generators.
Despite its low share price, this stock still pays out a pretty solid dividend. In June 2023, it increased its distribution to $0.18 per share.
How To Buy The Best Utility Stocks in Canada
Luckily for dividend-seeking investors, Canadian utility stocks are readily available at any brokerage. If you're looking to save on those trading fees, check out a couple of my favourite discount brokerage sites in Canada.
Questrade
The largest discount brokerage in Canada, Questrade has a long history of being a respected and dependable financial site for Canadian investors.
Trading on Questrade is more affordable than with the big banks, and you can buy utility stocks for as low as $0.01 per share.
This platform also supports other investment products, including options, mutual funds, GICs, and precious metals.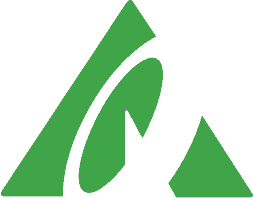 Trade stocks, ETFs, options, etc.
Low and competitive trading fees
Top platform for advanced traders
Get $50 trade credit with $1,000 funding
Wealthsimple Trade
Owned by the Power Corporation of Canada, Wealthsimple is quickly establishing itself as one of the best brokerage platforms in Canada.
What's so great about Wealthsimple? No commission fees on stocks, ETFs, and even cryptocurrencies.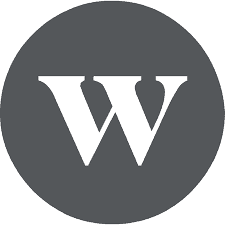 Trade stocks and ETFs for free
Best trading platform for beginners
Deposit $150+ to get a $25 cash bonus
Transfer fees waived up to $150
Are Utility Stocks a Good Investment?
For the right type of investor, utility stocks are an excellent long-term investment for your portfolio.
Those looking for income-paying investments from high dividend yields will love investing in Canadian utility stocks.
With highly regulated industry rates and plenty of cash flow, utility companies in Canada are as stable as an investment gets.
Although I think utility stocks have a place in any Canadian investor's portfolio, this article is not meant to be financial advice. Before investing, you should research these companies and decide based on your financial situation.
You can also consider joining a stock advisor website like The Motley Fool for tips and ideas on buying the best stocks in different sectors.
Downsides of Investing in Utility Stocks
Don't expect much long-term capital growth from utility stock prices. The true strength of these stocks is the dividends they pay.
Utility companies are also affected by higher interest rates, so keep that in mind before investing in these stocks.
If you are a young investor, you might see greater long-term gains from growth stocks.
What are the Best Utility ETFs?
Have trouble choosing which Canadian utility stocks to invest in? You could consider taking the basket approach and investing in a Canadian utility ETF.
You can hold a diversified fund of stocks while also collecting quarterly or even monthly distributions. Here are a couple of my favourites.
iShares S&P/TSX Capped Utilities Index ETF (XUT)
BMO Equal Weight Utilities Index ETF (ZUT)
Conclusion
Canadian utility stocks offer investors an opportunity to compound their investment long-term.
If you are seeking gains through the growth of the company, you might be disappointed. Utility companies are steady performers that rarely see major swings in price.
Utility stocks are excellent investments for those looking to have an income stream in retirement or cash flow for their account. Most Canadian utility stocks pay a high dividend yield with great track records of annual increases.
If utility stocks sound like something you'd like to invest in, check them out at a Canadian discount brokerage like Questrade or Wealthsimple Trade to save on trading fees.
FAQs
Are utility stocks safe?
There aren't many stocks safer than Canadian utility stocks. Most of these companies operate in highly rate-regulated industries, guaranteeing cash flow. This makes the price of the stock stable and also allows them to pay out a generous dividend yield to shareholders.
Are utilities considered growth stocks?
No, utilities are considered value stocks. You could say they are the opposite of growth stocks since the prices rarely rise or fall.
What is the best utility stock to buy?
There are so many great Canadian utility stocks to add to your portfolio. You can't go wrong with Fortis or Algonquin Power and Utilities Corp, as they both have strong businesses with a history of increasing their dividends for shareholders.
Are utility stocks good for hedging against inflation?
Utility stocks are excellent defensive investments for Canadian investors. Be warned that inflation is usually accompanied by higher interest rates, which tend to have a negative impact on utility stocks and their dividend yields.
Related: