Benzinga Pro provides one of the most useful real-time stock market news feeds and financial research tools for professional traders.
When you sign up using our Benzinga Pro promo code and link, you can get a discount of up to 69% on this stock trading tool (35% coupon discount + 34% annual subscription discount).
In this article, we will learn how to get the best Benzinga promo code, the benefits of a Benzinga Pro subscription, whether it is safe, and the best investment newsletter in Canada.
Benzinga Pro Promo Code
Easily get a 35% discount off any Benzinga Pro subscription package when you sign via our referral link and enter the promo code SAVVY35.
This limited-time Benzinga Pro discount can bring your Essential plan subscription costing $177 per month, to as low as $115.05 per month.
When you also opt to pay for your subscription annually, you get an extra 34% off and only pay $76.05 per month on a Benzinga Pro Essential Plan.
This Benzinga Pro coupon won't last forever, yet it offers some of the best savings, and you keep your discounts for life. So, don't miss out on this discount!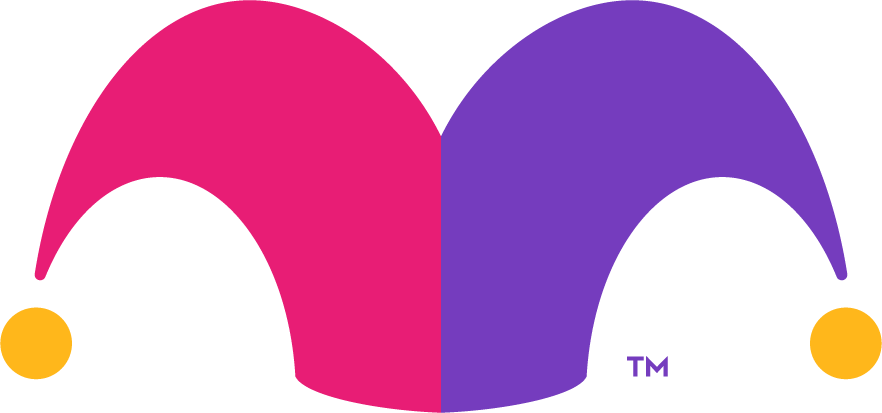 Unlimited access to expert stock recommendations
Almost doubled the S&P/TSX Index over last 9 years
New stock picks every month
50,000+ members
$1.90 weekly (66% discount)
What Is Benzinga Pro?
Benzinga Pro offers market news in real time for professional and active traders.
The service offers the most cutting-edge news related to trading decisions, such as rumours, financial research, document releases, and other similar market news.
Better yet, all of this news is offered second to second so that you have the most pertinent information as soon as it is released.
With a squawk box service, Benzinga Pro can even provide news before reporters ever have a chance to write up reports and articles about the matter.
It is specifically these features that allow Benzinga Pro to offer the fastest market news for the most educated trading decisions.
The most notable features of Benzinga Pro include a news feed, movers tracker, signals, alerts, sentiment indicators, a squawk box, and add-on options.
Together, these features provide a comprehensive look at trading events in real time for professional traders.
How Does Benzinga Pro Work?
Benzinga Pro works as a subscription service.
You can select your purposes and investment style by choosing between one of three plan levels. Each plan has specific features to tailor your subscription to your skill level and needs.
The Basic or Essential plan is ideal for new and intermediate traders. As you get more advanced, you can upgrade to Benzinga Pro's higher plans as your needs and skill level change.
Depending on your selected option, you get billed monthly or annually for all plans.
You can also start off with a free trial if you are not certain about the plans that suit your needs.
Here's a detailed overview of Benzinga Pro.
How To Sign-up For Benzinga Pro with Promo Code
When signing up for Benzinga Pro, you can get the best deal out there by using this exclusive referral link.
On the checkout page, enter the promo code "SAVVY35" to get an additional 35% off plus 34% off the annual fee for the Essential Plan package.
In total, this Benzinga Pro discount offer amounts to 69% off. Essentially, you pay only 31% of the regular fee.
To create your account, you must fill out the basic information about yourself, including your name, phone number, email address, and password.
You will then confirm your account by talking to a representative or using a confirmation code that is sent to your phone.
Benzinga Pro Cost and Pricing
The cost of Benzinga Pro depends on the package you select. Its Basic package is the most affordable, but the Essential package is the most popular.
If you pay for your plan annually, you will get a monthly discount, but you can't stop your subscription until the year ends. Monthly packages provide you with the opportunity to opt out at any time, but the monthly price is more expensive.
Here are the Benzinga Pro subscription levels, their prices, and how much you pay after applying the available discounts:
| | | | | |
| --- | --- | --- | --- | --- |
| Subscription Plan | Monthly Price | Quarterly Price | Yearly Price (Paid annually for discount) | Benzinga Promo Code (Best Offer) |
| Basic | $99/mo | $297/quarter | $948/yr or $79/mo | $616.20/yr or $51.35/mo |
| Essential | $177/mo | $377/quarter | $1,404/yr or $117/mo | $912.60/yr or $76.05/mo |
If you are interested in what each plan entails, check out the standard pricing schedule (before discounts) from the Benzinga Pro website below:
Benzinga Pro Options Add-on
If you want additional features, you can use add-ons.
One of the most popular add-ons is the Discover Unusual Options Activity. These add-ons include signal alerts and calendar access and cost an extra $27.97 a month, $83.91 a quarter, or $335.64 a year.
When you sign up here, you get a 35% discount on the add-ons as well.
Benzinga Pro Free Trial
If you aren't quite sure about Benzinga Pro, everyone is eligible for a Benzinga Pro free trial.
Just by creating an account, you automatically get a free trial that lasts two weeks. This free trial can help you determine whether or not this tool can help you with your trading before making any purchases.
Once you decide that Benzinga Pro is the right tool for you, you can use your Benzinga Pro login page to upgrade to one of the three plans discussed above.
Benzinga Pro Student Discount
Benzinga Pro also offers a student discount on occasion.
The Benzinga Pro student discount can get students an extra 10% off on their monthly or yearly purchases.
Alternatively, students who are signing up for any of the packages can get a 35% discount off any package by simply using this link.
Best Benzinga Pro Coupon Code
The best Benzinga Pro promo code right now gives you a 35% discount off your Benzinga Pro "Essential" subscription and an additional 34% discount when you pay for the annual plan.
This is a significant saving as it means you are only paying $76.05 per month instead of $177.
Below are the discounts you get based on an annual plan after applying the "SAVVY" Benzinga Pro coupon code:
Benzinga Pro Basic Plan: $51.35 per month ($47.65 monthly savings)
Benzinga Pro Essential Plan: $76.05 per month ($100.95 monthly savings)
Benzinga Pro Annual Options Mentorship: $182.38 per month ($164.62 monthly savings)
Benzinga Pro 50% Discount Offer
Every now and then, Benzinga ups the stakes by offering a 50% limited discount on their various subscription plans.
While there's no set schedule for when the 50% discount is live on the site, you will always get the best discount promotions available using our Benzinga promo code (SAVVY35).
Also, the discount offer on the topmost tier subscription goes even higher than 50% on some occasions (like during Black Friday sales and Christmas).
Is Benzinga Pro Legit?
Benzinga Pro is a completely legit service that is trusted by many professional traders.
Because of its superior news feed and second-to-second updates, it's one of the top choices for serious traders that need the most advanced news reports to make their trading decisions.
Benzinga Pro Review
Benzinga Pro offers some of the most comprehensive and up-to-date news of any digital newsroom. It also offers a great stock screener for active day traders.
Because of its constantly updated information, it is ideal for making quick decisions based on the most pressing news.
Although Benzinga Pro offers fantastic updates and features for day traders, there are some downsides to the site.
Most importantly, it is primarily designed for equities and not for exchange-traded funds (ETFs) or mutual funds.
Another downside is that it does not come with an app. That said, it is compatible with your mobile browser.
Despite these drawbacks, Benzinga Pro is an ideal choice for active day traders that need the most professional and updated newsroom and stock scanner available.
Benzinga vs Benzinga Pro
Benzinga Pro is run by Benzinga, but Benzinga Pro takes Benzinga a step further. Benzinga provides free news and resources relating to markets, ratings, ideas, personal finance, and more.
What makes Benzinga Pro different is that it offers more second-to-second information that you won't get from any free newsroom.
Likewise, the information and news provided by Benzinga Pro are specifically for active traders, not amateurs or hobbyists, which Benzinga caters to.
Pros and Cons of Benzinga Pro
Pros
News in real-time
Provides some of the most cutting-edge information in the industry
Customizable platform
Encourages socializing with other traders through the Chat function
Superior customer service
Up to 69% discount available
Cons
A bit pricy
No smartphone app
Designed mainly for equities, not exchange-traded funds or mutual funds
Benzinga Pro Alternatives
If you aren't quite sold on Benzinga Pro, there are other alternatives you might want to consider.
Motley Fool Stock Advisor
Motley Fool Stock Advisor (Canada) is an excellent investment newsletter subscription service.
It offers news updates for traders, but it also provides two stock picks each month with an in-depth analysis of the stocks.
This service also includes historical access to Motley Fool stock picks of the past. Motley Fool Stock Advisor might be a good alternative if you need a more affordable option.
This stock trading service is available in Canada and the United States.
Seeking Alpha
Seeking Alpha Premium offers comprehensive research information for active investors, but there are free tools as well.
The Premium plan is much more affordable than Benzinga Pro, while the Seeking Alpha Pro plan is about the same price as Benzinga Pro with similar features.
Trade Ideas
Trade Ideas is a screening platform that uses artificial intelligence to aid active day traders.
Trade Ideas has some of the most advanced technologies, but it also has some of the highest prices.
Benzinga Pro Promo Code FAQs
What is the best Benzinga Pro coupon code?
Our Benzinga Pro referral link and promo code will get you the best discounts available. The promo code SAVVY35 is automatically applied when you click on the link, but you can also enter it manually if needed.
What is Benzinga Pro good for?
Benzinga Pro is good for equity traders that need a great stock screener and live news feeds for trade purposes. It is worth the money if you are specifically trading real-time items.
How much does Benzinga Pro cost per month?
Benzinga Pro costs $177 per month for its Essential plan, which is the most popular one. When you take advantage of the promotional offers on this page, you can get Benzinga Pro for just $76.05 per month, almost 70% off the regular price.
Can I get Benzinga Pro for free?
You cannot get Benzinga Pro free for long, but you can utilize its free trial to test out the platform before making your purchase. From there, use codes to get a discount on the bill.
Is there a Benzinga Pro student discount?
Benzinga Pro often offers a student discount. When you sign up using our exclusive link, you get up to 69% off, depending on the package and payment schedule you choose. This is better than the default 10% student discount.
Summary
Get up to 69% off of Benzinga Pro by using the best referral link and offer. This promo code can get you a huge discount on a tool that can enhance your trading capabilities due to its scanning capabilities and updated news features.
Also, the discounts apply for a lifetime as long as you keep your Benzinga Pro subscription.
Related: Motley Fool Stock Advisor Review.
Summary
Get 69% discount off your Benzinga Pro subscription using our exclusive Benzinga Pro promo code. This is the best Benzinga coupon code available right now.
Pros
Well-rated stock advisor
Available in multiple countries