Life sometimes feels overwhelming when you are an expectant mother. There are so many things you need to have in place before your baby arrives, and so many expenses.
When we were expecting our first one, I jumped on the internet to find out what was available for free baby stuff in Canada.
While it is impossible not to feel a bit jealous that our neighbours down south have many more options, Canadians are not totally left behind when it comes to getting baby freebies.
Related: Free Birthday Stuff in Toronto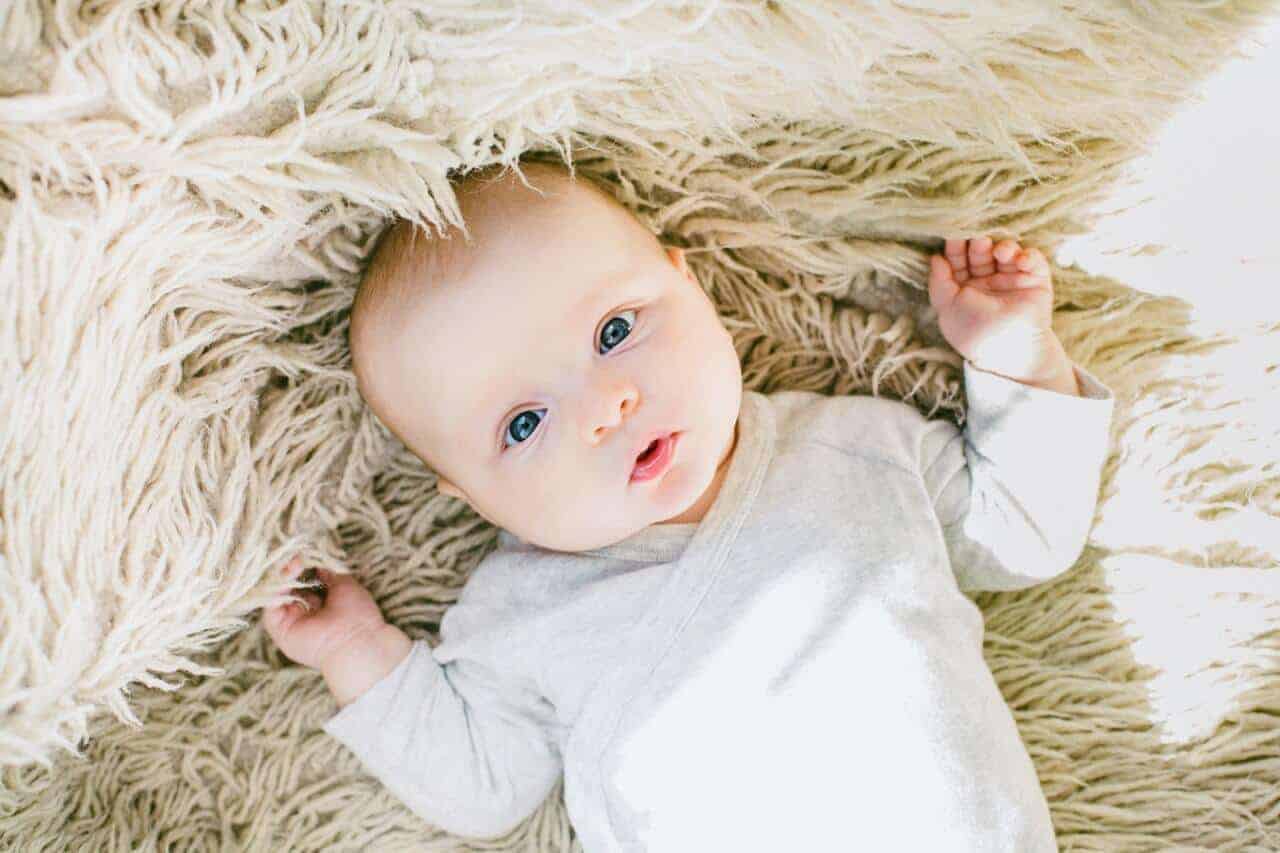 The Best Baby Freebies for Canadians
Read on to find a list of 16 totally free baby samples, gift boxes, and coupons you can pick up before your baby arrives.
In addition to these offers, you should also check out the free baby gear available from Mothers Lounge. When you use the promotion code SAVVY50, you get the items below free of charge and only need to pay for shipping.
While the shipping is in USD, the value of the products far exceeds the shipping costs.
They offer:
Don't forget to use the coupon code "SAVVY50" to only pay for shipping.
1. Huggies No Baby Unhugged
Huggies will send you a free jumbo pack of newborn diapers (32 diapers) and wipes when you register and upload a photo of your hug.
They also donate $5 to No Baby Unhugged to help participating Canadian hospitals continue to grow the program and give babies the hugs they deserve.
If your baby is already older than 4 weeks, they send you coupons for Huggies products instead.
2. Similac Baby Club
When you join the Similac Club, you get up to $175 in free baby food samples, coupons, rebate cheques, and more. If you plan to feed your baby some formula along the way, this starter pack is great.
Join Similac Club.
3. London Drugs Baby Welcome Package
Sign up for the London Drugs baby welcome package and newsletter and they will email you a promo code that you can redeem in-store for a box that contains baby wipes, Kleenex, baby oil and wash, diaper rash cream, and more.
You can also redeem your promo code for a free baby package online if you do your shopping at londondrugs.com. London Drugs locations are present in British Columbia, Alberta, Saskatchewan, and Manitoba.
4. Nestle Baby Club Program
The Nestle Baby Club program sends you a free welcome kit that is worth up to $130 and may include a diaper backpack, baby lotion, Good Start formula food, baby bottle, and coupons.
The coupons and samples are selected based on your profile and the age of your baby. Register to join.
5. Enfamil Family Beginnings Club
Join My Family Beginnings by Enfamil A+ and receive up to $160 in free baby samples, coupons, and other products.
The package takes a while to come, so you may want to apply well ahead of when you will likely need the products.
6. Family One (formerly Baby Box Canada)
Baby Box Canada is now known as Family One. The company works with a variety of brands that give out over $100 million in free products every year. In addition, thousands of dollars in prizes are won every month.
To benefit from the program, you can sign up for free here to start receiving offers. You can also win a baby starter pack that includes a keepsake baby book, a onesie, a canvas backpack, and other products.
7. IndigoBaby Free Welcome Gift
Create a registry for your baby on Indigo and get a 20% discount after you meet the following requirements:
Become a plum member (free to join and the membership works at any Indigo, Chapters, Indigospirit, and The Book Company locations)
Sign up to receive Indigo emails and exclusive offers
Have a minimum of 15 unique items in your baby registry
Make a minimum purchase of $50 from your baby registry
When you have met these requirements, you become eligible for a free Indigobaby Memory Book that retails for $35 + tax.
8. BabyRUs Baby Registry
Register online or in-store for their baby registry and enjoy the following benefits:
Get a $25 coupon when you add 25 items and sign-up for their emails
Enjoy 10% off your remaining registry items. If you are an RClub member, you save 15% off remaining items
Get a Baby Swag Bag that is loaded with trial packs, samples and coupons
Easy and extended registry returns
You can use your $25 coupon on your next purchase of $75 or more in-store.
9. Sobey's Baby Be Healthy Program
I like this program because it is beneficial long before your baby arrives. When you sign up, you get prenatal vitamins for the duration of your pregnancy, free pharmacist consultation, advice on nutrition, and lots of other support.
10. Thrifty Food Baby Be Healthy Program
Expectant mothers can join Thrifty Foods Baby Be Healthy program and get access to free prenatal vitamins during pregnancy and nursing.
Each month, you receive your complimentary prenatal vitamins and get a call when they are ready to be picked up.
Thrifty Food has even more goodies for your little one. You can order a free 8″ by 12″ birthday cake when your baby celebrates their first birthday. The cake is available in three different colours – blue, pink, and green.
Call ahead to order the cake and you will need to present your child's birth certificate when you pick it up.
11. Best Buy Baby Samplers Club
Sign up for their Samplers Club and you could be chosen to test new products and write a review. A random selection of members is chosen each month to review baby products and gear that may include baby monitors, strollers, car seats, and more.
You keep the products after testing them and providing your honest opinion.
12. Cetaphil Baby Parents Club
Sign up for their Baby Parents Club and receive a $5 coupon just for joining. They will also send you other worthwhile promotions and exclusive offers via email.
13. Amazon Baby Registry
When you create a new Amazon Baby Registry, you can select a free gift after items worth at least $25 have been purchased from your registry (Amazon Prime members only). Your account also comes with:
10% discount (15% for Prime members) on eligible items when you complete your registry
45-day free returns
Note that this offer is no longer available on Amazon.ca. If you have a U.S. address, you can still access it on Amazon.com.
14. Honest Company Discovery Kit
The Honest Company gives you a free kit of 5 diapers and one pack of ten count wipes when you sign up for their 7-day trial program. Note that you pay a shipping fee of $5.95 and if you are not interested in their subscription service, cancel your subscription right after.
15. Pampers Rewards
Join the Pampers Rewards program. You will collect points when you make purchases and can redeem them for free Pampers products and coupons.
16. BuyBuyBaby Registry
Sign up for BuyBuyBaby registry and get a 20% discount on your next purchase.
In the U.S., they also offer a goody bag full of interesting samples and a buybuyBABY coupon to help get you started. It's unclear if the same offer is available in Canada at this time.
Bonus: Free Baby Clothes and Gear
Mother's Lounge is a great place to find all sorts of unique clothing, shoes, and gear for your baby. Simply use the promo code SAVVY50 at checkout to get free stuff and only pay for shipping!
Some of the freebies available are:
17. Free Baby Leggings: Get three pairs for free (normally costs $60) when you enter SAVVY50 at checkout.
18. Free Pacifiers: Customize your baby's pacifiers at Custom Pacifiers and get up to three unique pacifiers free (savings of $30) when you enter the promo code SAVVY50.
19. Free Baby Shoes: Check out Little Wanderers to get your little one cute shoes. Get a pair for free with the promo code SAVVY50. Each pair is priced at $29.95.
20. Free Nursing Pillows and Covers: Visit Udder Covers for quality nursing pillows, covers, and breast pads. Get it for free when you use the promo code SAVVY50 at checkout. They normally cost $34.95 per set.
21. Free Hooded Towel: Visit Hooded Towels grab one of the nicest hoodie towels I have seen for the little ones. Get it for free when you use the promo code SAVVY50. They normally go for $34.95 each.
22. Free Breast Pads: This 4-pack breast pads normally sell for $7, however, you can get them for free by using SAVVY50 at the checkout. Check them out here.
23. Free Belly Bands: Looking for a belly button band to support your pregnancy? These free belly bands will come in handy. Check them out at Belly Button Band and use SAVVY50.
24. Free Baby Slings: Take a look at the innovative baby slings and wraps with 9 sizes and 17 styles to choose from. Visit Seven Baby and use coupon code SAVVY50.
25. Free Custom Snappies: Customize your baby's snappies with whatever you like or get ideas from what others have designed. Visit Custom Snappies and use SAVVY50 to save $50.
26. Free Baby Board Books: Visit Babsy Books for books designed to aid your child's oral language and brain development from birth to age three. Use promo code SAVVY50 to save $40.
You will be charged shipping for any of the free items from Mother's Lounge, however, given the quality of the products and your savings, it is so much worth it. The promo code above can be used without limit.
Related Posts
Conclusion
These are some of the best free baby stuff you can get in Canada that are known to me. Check them out and if you come across any other ones, please leave them in the comments.