In North America, roughly two out of three adults are overweight or obese. This number has grown tremendously over the past 30 years, and the obesity epidemic will soon be the leading cause of preventable death in the US.
This is a major problem that is quite frankly preventable. It all comes down to people watching what they eat, getting enough exercise, and overall, living a healthy lifestyle.
It can be hard to lose weight. Some people start on their weight loss journey only to get distracted and lose motivation.
But what if the motivator was money, and you could get paid to lose weight?
This article goes over ten of the best apps that pay you to lose weight. Below, you'll learn about each, how they work, how you can get paid, and the pros and cons.
Best Weight Loss Betting Apps
With the many weight loss betting apps out there, you may be wondering which is best for you. See below for the top ten apps that pay you to lose weight.
1. HealthyWage
HealthyWage is a weight-loss betting app that uses cash-based challenges to help end procrastination, motivate users, and harness the power of desire. They host weight loss and fitness challenges where users can win cash if they complete their goals.
How It Works
To use this app, start by using the Prize Calculator to pick your weight loss goal in terms of how many pounds you want to lose, how many months it will take, and how much you want to bet per month.
You pay your bet either all at once or monthly and verify your current weight.
If you achieve your weight loss goal within the time frame, you will win your money back plus some extra.
The most you can win is $10,000, but it is rare.
There are also other challenges, such as the $10,000 Team Challenge and Step Challenges.
Payment Methods
If you lose weight, HealthyWage will pay you via PayPal (with a fee of 2.9% + $0.30) or a paper cheque (with a processing fee of $7).
Pros
The cash prize and team challenges are a great incentive to lose weight
Social support
Set your own targets
Cons
Not a long-term way of making money once you've lost weight
The success of the team challenges depends on who is participating
2. Sweatcoin
Sweatcoin is a step-counter app that converts your steps into Sweatcoins, a virtual currency that you can spend on various gadgets, services, discounts, and more.
It is one of the best weight loss apps out there.
How It Works
When you walk, the app counts your steps, which are converted into digital currency.
The catch is that you cannot cash out to PayPal or your bank account, and it takes quite a while to earn enough Sweatcoins to buy anything.
This app works by counting your steps (but not walking distance).
You first start off with the free version of Sweatcoin, called Mover, which allows you to earn up to 5 Sweatcoins a day.
You can upgrade to three more tiers which allows you to earn more Sweatcoins.
Payment Methods
You cannot cash out Sweatcoins. You must use them on offers, products, or services.
Pros
A new way of counting daily steps
It's a great concept and easy to use
Cons
It is not possible to cash out Sweatcoins to your bank account
You can only earn a limited amount of Sweatcoins per day
This app does not motivate weight loss
3. PlayFitt
Playfitt is a free daily fitness game that "turns exercise into an addicting game."
It helps you to get active during the day with realistic and achievable fitness goals, as well as sending you daily exercise reminders.
How It Works
This app shows your daily goals, such as steps taken, stairs climbed, squats, pushups, etc.
When you achieve your daily targets, you get rewarded with coins that you can use to purchase power-ups or gift cards.
The app automatically tracks if you have completed the challenges, even if it is not open.
Payment Methods
By achieving your goals, you get paid out in "coins," which you can use for in-app upgrades or gift cards.
You'll need to pay $11.99/month or $79.99/year for a subscription (after a 14-day free trial) to use this app.
Pros
A fun way to compete with friends and achieve your fitness goals
You can do quick exercises at any time during the day
Great app for weight loss challenges
Cons
Requires a subscription
Does not pay out in cash
Only available on the iOS app store
4. Evidation (formerly Achievement)
Evidation is an app that rewards users for daily movement and physical activity with an in-app currency that can be cashed out to your bank account.
You can connect fitness apps like FitBit and Apple Health for easy tracking.
How It Works
This app tracks your activity through connected fitness apps and rewards you with points for every exercise you do, as well as for tracking meals, weight, sleep schedule, and more. You can earn up to 80 points a day.
Payment Methods
You can cash in 10,000 points for $10 via PayPal or gift cards.
Pros
Good motivation for staying on top of your fitness goals
Connects to other popular fitness apps for automatic tracking
Free and easy-to-use
Cons
It takes a while to earn enough points to cash out
Not everyone will qualify to use this app
5. DietBet
DietBet is one of the most well-known apps that pay you to lose weight.
With this app, users bet cash on different challenges, like losing weight, following a meal plan, losing 4% of their weight, and more.
How It Works
In most challenges, or "dietbets," users bet a certain amount of money to lose 4% of their starting weight in a set amount of time.
When the challenge starts, players bet money into a pot, split between the winners when the contest is over.
There is also a Kickstarter challenge, where players compete to lose 4% of their starting weight in just 28 days.
Payment Methods
If you win the bet, you get a percentage of the pot depending on how many other users have also won. DietBet takes 10-25% of the pot.
You can get paid via PayPal or paper cheque (with a $5 fee).
Pros
They guarantee you won't lose money if you bid
The community-focused approach helps you be more accountable
Cons
Most users earn less than double what they bet or receive the same amount back
You may be disqualified if you lose too much weight or too fast
6. StickK
StickK is an app that pays you to work out. It focuses on accountability so you stick to your goals.
Backed by the Behavioral Economic Theory, it is a habit tracker, online community, and goal-setting platform.
How It Works
This app works by signing a Commitment Contract with yourself. Set a goal and a timeline to achieve it, and invite someone to hold you accountable and track your progress.
You can hold yourself accountable by setting a price for inaction – meaning if you don't achieve your goals, you'll lose money.
Track your progress by reporting your successes every day or at the end of your Commitment Contract.
If you are unsuccessful, you will have to pay your money to a friend or charity.
Payment Methods
You don't get paid to use this app; rather, you pay for your commitment if you can't meet your goals via a credit or debit card.
Pros
You are held accountable by your wager and someone else
Backed by the Behavioral Economic Theory
Cons
You don't win any money if you stick to your goals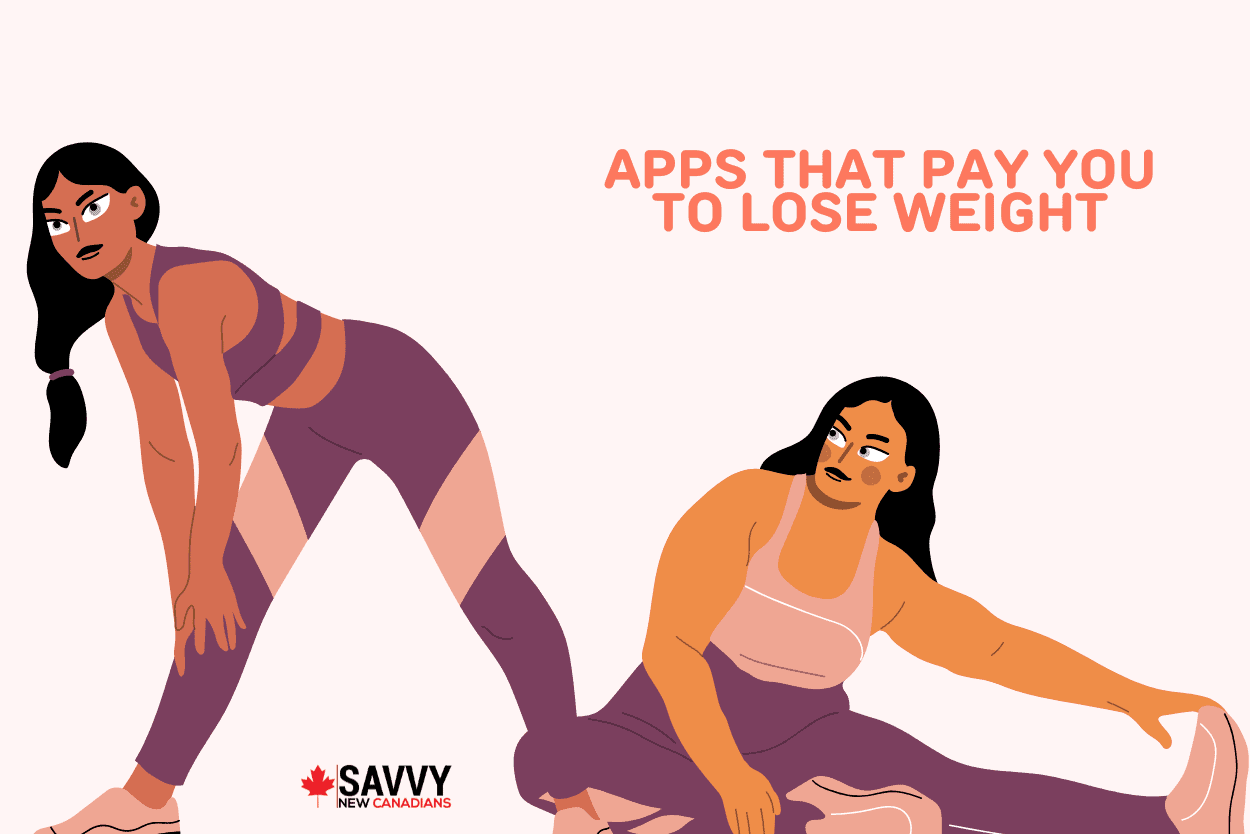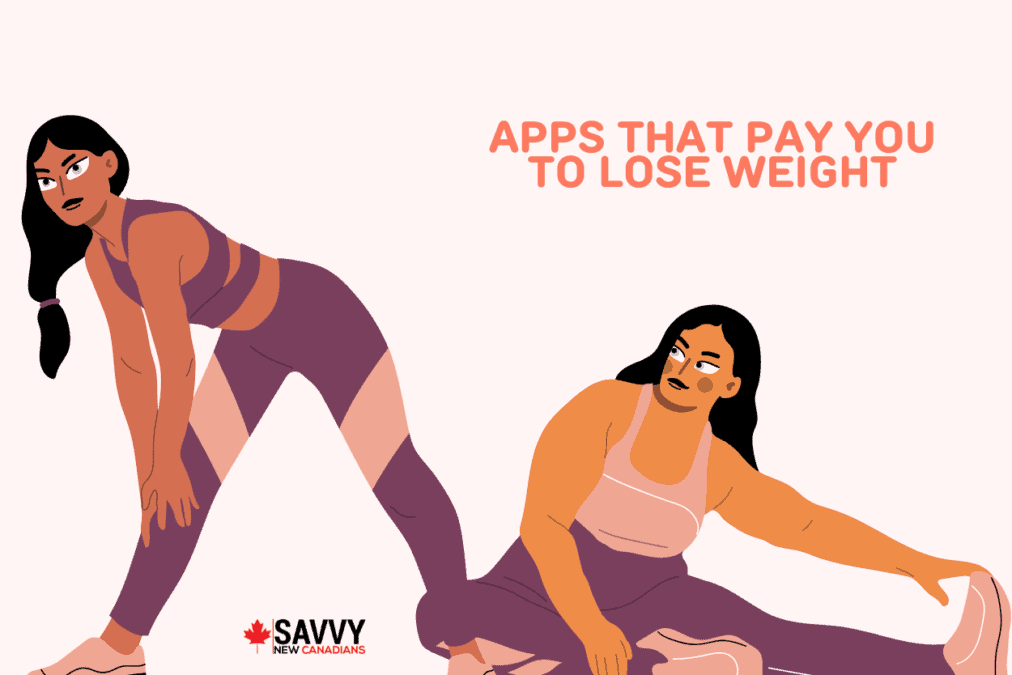 7. StepBet
StepBet is a fitness app that pays and gets you motivated to move. You can join games where you bet a certain amount into the pot, and if you achieve your step goals for that game, win money.
How It Works
You place a $40 bet on yourself to meet a certain step goal for a specific amount of time.
Players join games, which are usually six weeks long. You must connect StepBet to a fitness tracker or app for it to count your steps.
If you meet your goal, you'll get your $40 back plus a portion of the pot.
As long as you complete all six weeks, you are guaranteed to win your money back plus a little extra.
Payment Methods
Bets must be placed upfront. For each game, you can pay via Paypal, credit card, or with your winnings from another game.
Pros
Motivation to move every day
You can play multiple games at once
Cons
Low earning potential when you consider StepBet's fees
May be difficult to sync your step count depending on the tracker
8. Charity Miles
Charity Miles is an app that pays charity when you exercise. For every mile you walk, run, or bike, the app sends a small donation ($0.25) to a non-profit organization of your choice.
How It Works
Running and walking earn you 25¢ for each mile, and biking earns you 10¢ for each mile.
Before you exercise, select a charity from the list, and you can get started right away.
You can also create a Pledge Page where friends and family can sponsor you. The more they pledge, the more money your charity earns.
It's a great opportunity to donate money to charity without completing a marathon.
Payment Methods
The app takes care of all payments to the charity of your choice.
Pros
Donates money to an organization of your choice for every mile biked, run, or walked
People can sponsor you to raise even more money
Cons
Not the most user-friendly interface
No social media sharing
9. MapMyFitness
MapMyFitness is a fitness tracker app by Under Armour, which you can optionally sync with their smart shoes.
It is a complete fitness tracker that tracks all of your workouts, including runs and gym workout routines.
How It Works
This fitness app works by tracking your workouts, such as a running or cycling route.
You can see your distance, pace, calorie burn, and more. You can connect the app to your wearable devices for more accurate tracking.
This app also has goal-setting features, nutrition tracking, and more.
If you are looking to get paid to exercise, this app may not be for you as it doesn't pay anything.
Optionally, you can upgrade to a premium membership for more advanced features, which is $5.99/month or $29.99/year.
Payment Methods
This app does not pay you to work out.
Pros
Record your workouts in real-time
Many different tracking options
Cons
Does not pay you to work out
Features are basic without a membership plan
10. Runtopia
Runtopia is a GPS-based running app where you can track and analyze your runs. It has a step counter that converts steps into a digital currency, which can be spent on sports items, prizes, and services in the app's shop.
How It Works
Runtopia works by tracking your runs and counting steps. You can collect and use their digital currency, SPC (sports coins), by completing Novice and Daily tasks.
Besides earning coins, the app includes a GPS tracker, Bluetooth connectivity, a customized running plan, and more.
Payment Methods
Runtopia is not the best app to make money, as there is a very low rewards payout.
As a basic member, you can earn a maximum of 50 SPC per day.
If you upgrade to a premium membership, you can earn more.
Most rewards cost around 400-500 SPC and are sports gear like socks, sweatshirts, and more.
If you earn 35,000 SPC, you can cash out $500 via PayPal.
Pros
User-friendly app
Helps you stay motivated to run and be active
Cons
Limited earning potential
Hard to earn rewards
Other Ways To Lose Weight and Make Money
If you don't want to rely on an app to lose weight and make money, there are a few other options that you can try, which may be even better than the apps mentioned above.
Bets With Friends or Coworkers
You don't have to rely on apps to bet money on weight loss. You and your friends can decide how much you want to bet, and whoever completes their goals wins the pot.
Your friends or coworkers can monitor each other and see if you're actually putting in the work.
Jobs That Help You Lose Weight
If you work in a job where you're moving around a lot, you can lose weight without even trying, and you're getting paid for it.
Some of these roles include construction workers, waiters, personal trainers, landscapers, and electricians.
Even jobs with moderate physical movement, like teachers, cooks, and health care providers, can burn calories pretty quickly.
How To Choose a Weight Loss Challenge App
To choose the right weight loss challenge app, consider what exercises you like doing, how you will track your progress, and how much money you are willing to bet.
If you'd rather give your money to charity, you can try Charity Miles, or if you'd rather earn money for yourself, you can try Sweatcoin, DietBet, or StepBet.
Each of these apps is different, so you need to consider your goals and what kind of challenges you're up for.
Weight Loss Apps FAQs
Does betting on weight loss work?
Betting on weight loss is a great motivator but does not work for everyone. It all depends on how accountable you are. A study found that people who bet on their weight loss were five times more likely to reach their goals than those who had nothing to lose.
How do I win a weight loss bet?
You can win a weight loss bet if you successfully complete your goals within the allotted time. For some apps, like StepBet, you will earn your money back plus a portion of the pot if you complete your goal.
Does HealthyWage cost anything?
HealthyWage is free to sign up and participate in challenges. However, they take a portion of the pot, plus a processing fee for any money they send you.
Can I get paid for losing weight?
Yes, you can use most of the above apps to get paid to lose weight. However, the amount of money you can earn is very limited and not a full-time income stream.
Conclusion: Get Paid To Lose Weight
Weight loss betting apps can be a great way to stay on top of your goals, track your workouts, and earn money.
As great as they are, weight loss betting apps do not have a high earning potential.
If you want to make money-losing weight, consider having a weight loss competition with friends or getting a job that requires you to move around frequently.
Related: