The Apple Card is 'the icing on the cake' if you are a loyal Apple fan whose life revolves around many of the gadgets produced by the company – think iPhones, iPads, Apple Watches, and more.
It is your gateway to effortlessly earning cash back when you shop and gives you access to a whole new world of privacy.
Is the Apple Card in Canada? Learn about the Apple Card alternatives you can use while we wait for the company to launch it here in the future (hopefully).
What is the Apple Card?
The Apple Card is effectively a credit card issued by Goldman Sachs and Apple and is tied to your iPhone.
Like anything else created by Apple, this card is unlike traditional credit cards in many ways.
The virtual card lives on your iPhone in the mobile Wallet app, and users also receive a physical credit card made of titanium.
This premium perk alone sets it as one of the best metal credit cards you can get.
There are several other features and benefits that I cover in detail below.
Is The Apple Card Available in Canada?
Before going further, we should note that the Apple Card is not currently available in Canada.
While the company's Apple Card trademark was approved in 2021 in Canada, there has been no official announcement to indicate when or whether the credit card will be launched in Canada.
Top Apple Card Features
Features that set the Apple Card apart from its competitors include:
No annual fees
3% cash back when you shop at Apple
2% cash back when you use your iPhone or Apple Watch to pay with Apple Card
Titanium metal physical card
Top-level privacy features
How Does The Apple Card Work?
This card functions like a regular credit card with some twists.
Apple Card fees: It has no annual fees, and you don't have to worry about foreign currency conversion fees or late fees either.
Pay less interest: While credit cards make money through interest fees when you maintain a balance, the Apple Card shows how much interest you are accumulating in real time so you can be more proactive about paying down your debt. Interest rates vary from 12.49% to 23.49% based on your creditworthiness.
Earn cash back: Cardholders earn 3% cash back when buying items from Apple or making payments in the Apple Store.
2% cash back also applies to all purchases you make online or in-store using Apple Pay and your Apple Card. There is a 1% cash back on all other purchases.
You can use cash back earned to pay down your credit card balance, make purchases via Apple Pay, send money to friends, or transfer the cash to your bank account.
Apple Card Family: You can combine finances and build together using this feature.
Premium physical card: The Apple Card is made of titanium. Interestingly, it does not include your card numbers as a security feature. You earn 1% cash back when paying using the card.
Privacy and security: Security technologies protecting the card include Face ID, Touch ID, and unique transaction codes.
Monthly Installments: Use your card to buy new Apple products and enjoy interest-free monthly installment payments.
How To Apply For The Apple Card
For those folks living in the U.S., applying for an Apple Card using an iPhone is easy by following these steps:
Open the wallet app and tap the + sign
Click on Apple Card and complete the application
Review the terms and conditions for the card and agree to them
Accept the credit limit and APR displayed
An Apple Card is added to your Wallet, and you can also request a physical card.
Best Apple Card Alternatives in Canada
No-fee credit cards and prepaid cards you can use in place of the Apple Card in Canada include:
KOHO Prepaid Mastercard
Neo Financial Mastercard
Tangerine World Mastercard
STACK Prepaid Mastercard
Wealthsimple Cash Prepaid Visa Card
KOHO Mastercard Prepaid Card
The standard KOHO Mastercard is a free reloadable prepaid card with some similarities to the Apple Card.
Annual fee: $0
Rewards: It pays 1% cash back on groceries and bill payments, and up to 5% cash back at several retailers.
Cardholders can add funds to the account using a direct deposit and earn a high-interest rate on their entire balance. They can also fund the card using Interac e-Transfers.
The KOHO Mastercard comes with a virtual card you can use with Apple Pay, Google Pay, and Samsung Pay. It used to offer an optional metal credit card, but it is no longer available.
New applicants get a $20 welcome bonus when they sign up here and use our CASHBACK referral code.
This signup bonus is awarded after completing your first purchase.
Power users can also opt for the KOHO Premium Mastercard ($84/year), an upgraded card with up to 2% unlimited cash back (5% at partners), no FX fees, one free ATM withdrawal each month when abroad, price matching, and other perks.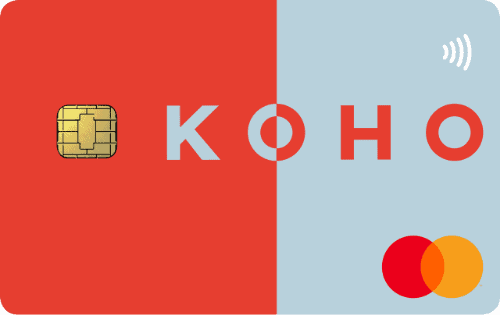 $20 sign up bonus after first purchase (use promo code CASHBACK)
Earn up to 5% cash back
Up to 2.00% savings interest on your balance
Unlimited Interac e-Transfers
Neo Financial Mastercard
Another no-annual-fee credit card that's worth looking at is the Neo Card.
It is offered by Neo Financial, a financial technology company that also offers a high-interest savings hybrid account.
Annual fee: $0
Rewards: The Neo Mastercard offers up to 5% cash back at thousands of participating stores in Canada.
When you shop elsewhere, a 0.5% cash back rate is guaranteed on up to $5,000 spent at non-partners.
This credit card comes with a virtual card you can use with your phone's Wallet, plus a physical card you can use wherever Mastercard is accepted.
Neo Mastercard (Standard)
Rewards: Average of 5% cash back at 10,000+ partners and a minimum of 0.50% cash back across all purchases
Welcome offer: Get 15% cash back on your first purchases, plus a $25 welcome cash bonus.
Interest rates: 19.99% – 26.99% on purchases; 22.99% – 28.99% for cash advances.
Annual fee: $0
Tangerine World Mastercard
The Tangerine World Mastercard tops the list of the best cash back credit cards in Canada.
Annual fee: $0
Rewards: Earn 2% unlimited cash back on 2-3 categories of purchases and 0.50% cash back on everything else.
Cardholders also enjoy access to a complimentary Mastercard Travel Pass provided by DragonPass, free Boingo Wi-Fi, rental car insurance, mobile device insurance, and more.
Get more details in this Tangerine World Mastercard review article.
Tangerine World Mastercard
Rewards: Earn up to 2% unlimited cash back in up to 3 spending categories and 0.50% on all other purchases; VIP perks.
Welcome offer: Get an extra 15% cash back on up to $1,000 in spending in the first 2 months ($150 value).
Interest rates: 19.95% for purchases, balance transfers, and cash advances.
Annual fee: $0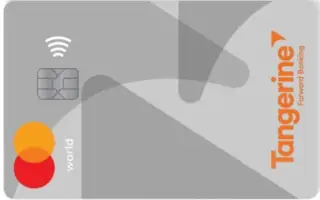 STACK Mastercard
The STACK Mastercard is a bit like the Apple Card if you want a no-annual-fee card that waives FX fees if you meet the minimum spending requirements.
This prepaid card also offers cash back rewards at select retailers.
Learn more about what it offers in this full review.
$5 sign up bonus after $300 deposit
No FX fees abroad (terms apply)
Access to early payroll
Unlimited bill payments
Wealthsimple Cash Card
Wealthsimple's spending account includes a prepaid Visa card you can use to earn cash back.
It includes a virtual card that works with Apple Pay and Google Pay.
You can view multiple Wealthsimple accounts via the Wealthsimple Trade app and also manage your card's transactions and cash back rewards.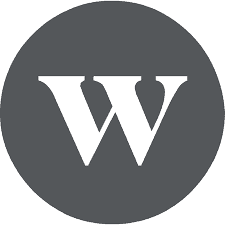 $1 sign up bonus
1% cash back on all purchases
Free money transfer app
Access to virtual and physical card
FAQs
In which countries is the Apple Card available?
The Apple Card is only available in the United States at this time.
When will the Apple Card be available in Canada?
There is no information available on when the Apple Card will be available in Canada.
Is the Apple Card a Visa or Mastercard?
The Apple Card is a Mastercard credit card.
Related: